Bars
Dark Chocolate MACADAMIA COCONUT SEA SALT BARS + Plant-Based Protein (2 CT)

MACADAMIA COCONUT SEA SALT BARS
Dark Chocolate Macadamia Coconut Sea Salt Bars + Plant-Based Protein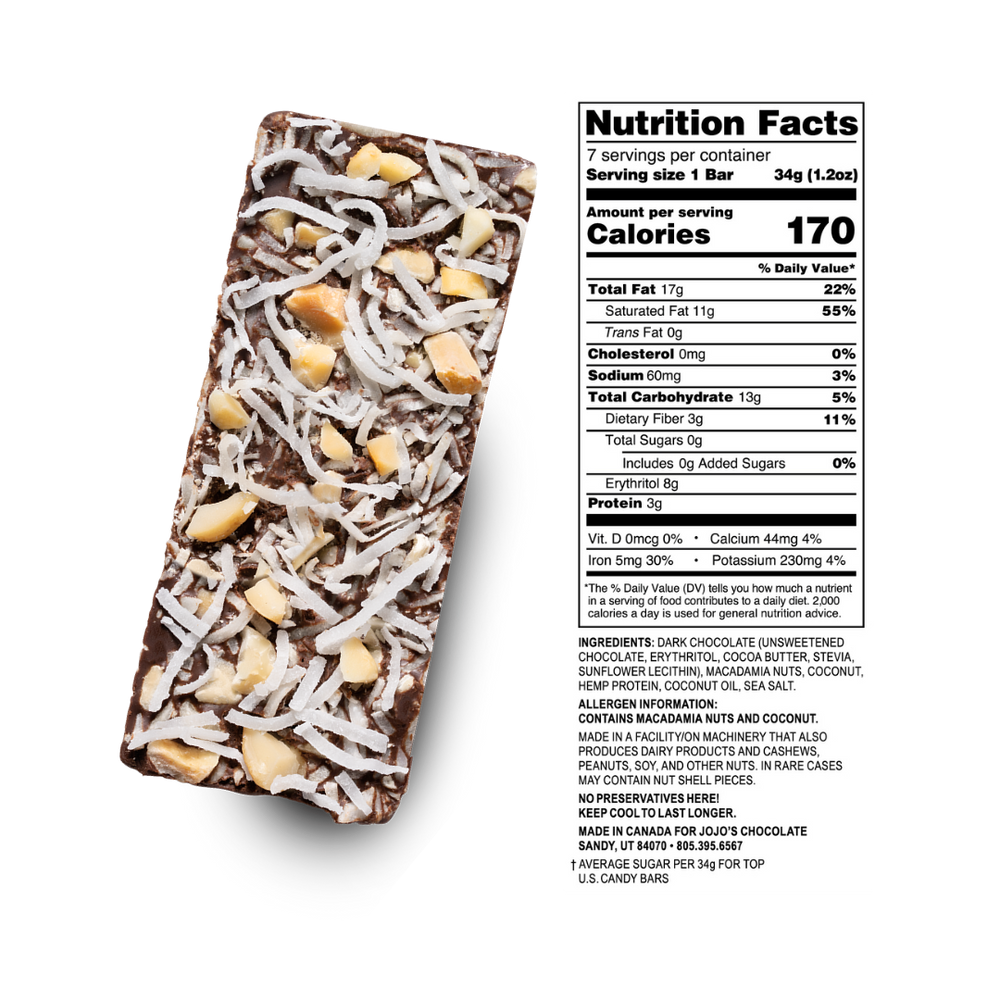 WHY WE MADE IT: Inspired by Jojo's love of Hawaii and the fresh flavors of the island, this nutty combination captures the Aloha spirit and delicious taste! What more can we say, Jojo always wanted to go Hawaiian. With delicious dark chocolate, no-sugar-added, boosted with plant-based protein, topped with the nutty goodness of coconuts and macadamia nuts, it's an island-inspired treat. The fresh yet decadent taste is sure to become your favorite guilt-free snack, treat!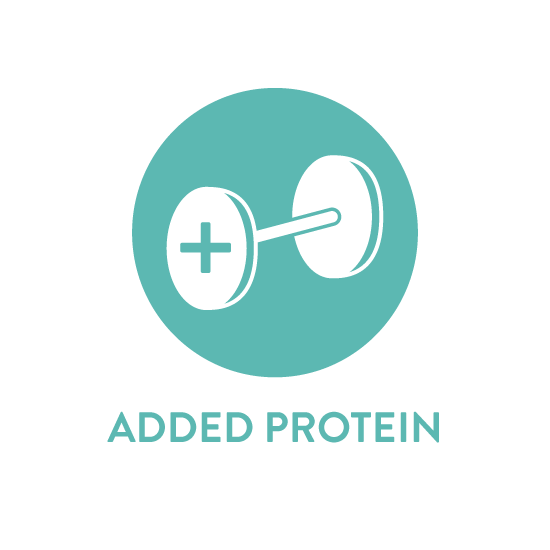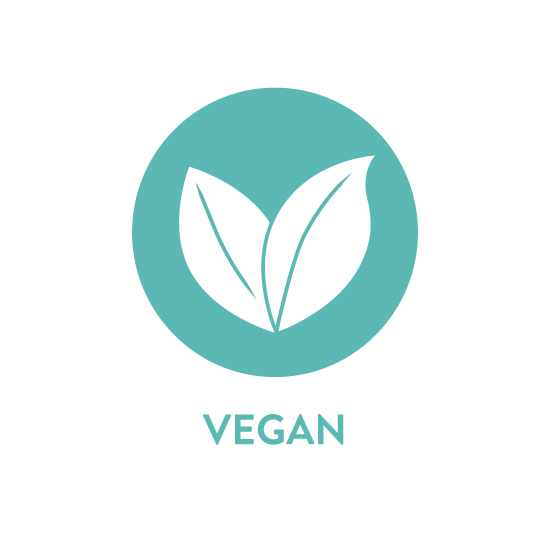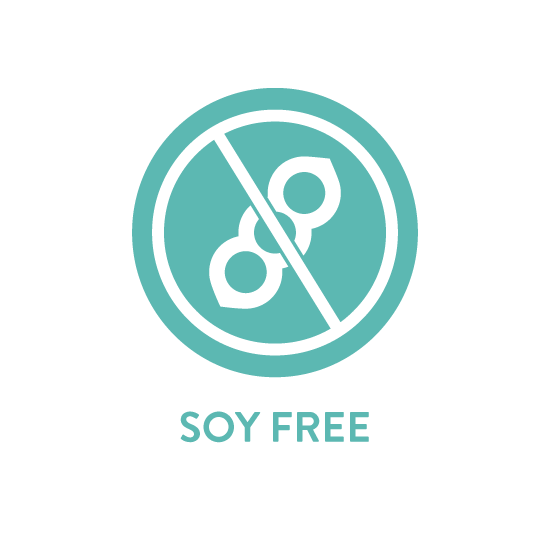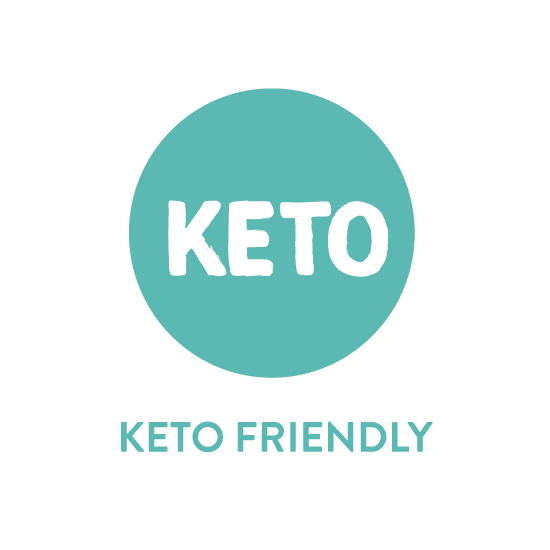 INGREDIENTS WITH A PURPOSE
Coconut
Heart Healthy source of fat (MCT's) for sustained energy, rich in antioxidants and minerals, & naturally sweet!
Macadamia Nut
Macadamia nuts rich in nutrients, loaded with antioxidants combined with healthy fats & fiber make them a great defense against diseases.
Plant-Based Protein
Plant-Based Protein offers a healthy dose of dietary fiber that helps regulate blood glucose to prevent energy crashes & sugar cravings. Learn More!
Dark Chocolate
Nutrient-rich dark-chocolate contains antioxidants, supports heart health & provides protection from diseases all while decreasing cravings for sweet, salty, and fatty foods.
Learn More!
Great no added sugar snack
Jojo large bag was Discontinued at Costco
Costco HAD a great deal on Jojo chocolates.
I bought a few bags but then found out they are discontinued.
Hopefully, Jojo and Costco can strike a deal to offer it again.
I had tried one time and felt it was pretty good so i went for some more and they did not have any left. So I ordered from you. The topping i ordered on the chocolate was not good but again the chocolate was pretty good.
Very yummy
All of the Jojo chocolate bars and bites are very good
DELICIOUS!
Love my JoJos!! So thankful you guys exist! Life long customer here.
P.S. PLEASE bring back the granola butter chocolate ones!!
Delivered to your doorstep
(Don't sweat it, we'll keep your chocolate cool for you.)
2-3 Day Delivery All orders are shipped via USPS 2-3 Day Priority Mail
Keepin' it Cool During Summer months (WITH NO ADDITIONAL CHARGE TO YOU) we package with styrofoam and ice packs
Guaranteed : If your chocolate doesn't arrive in perfect condition, we will refund or resend your order.
Our SECOND Promise : Try snacking with JOJO's for 3 weeks and if you don't crave less sugar we will refund your order.