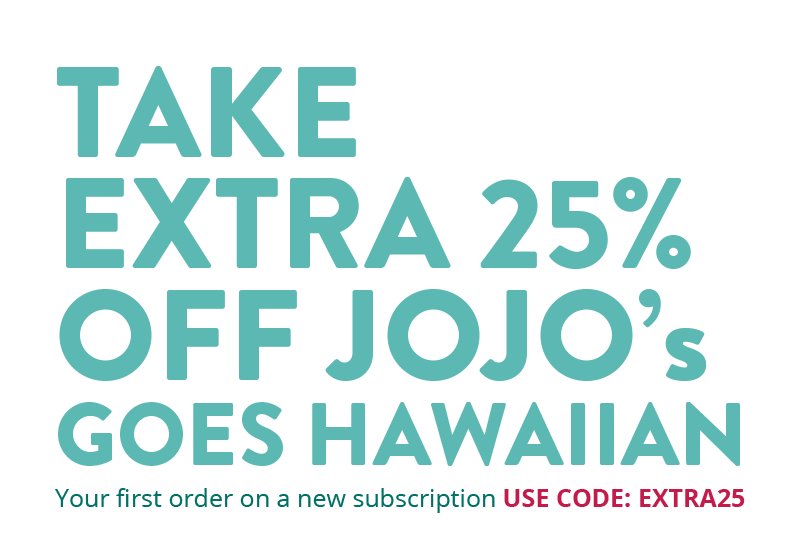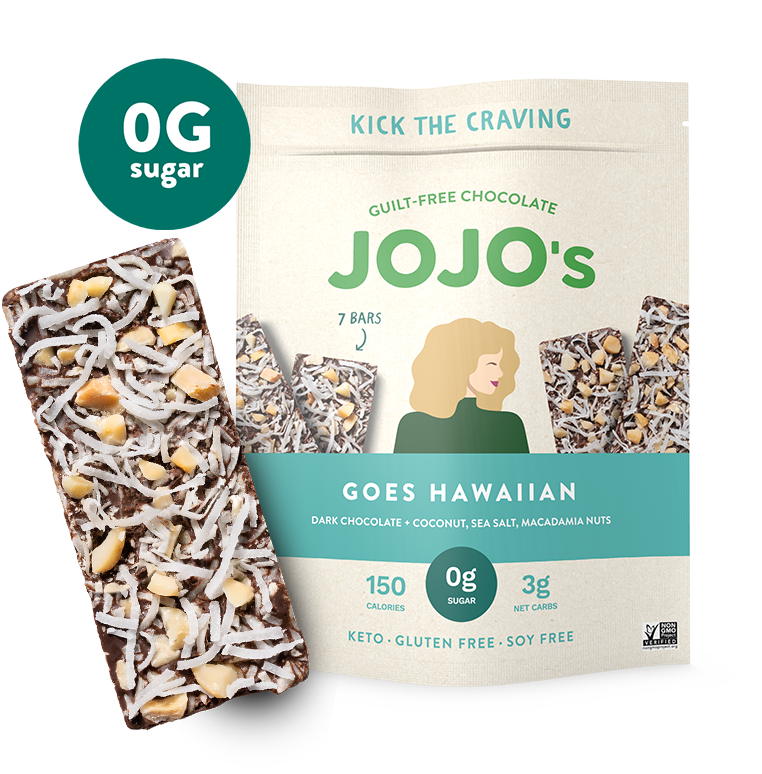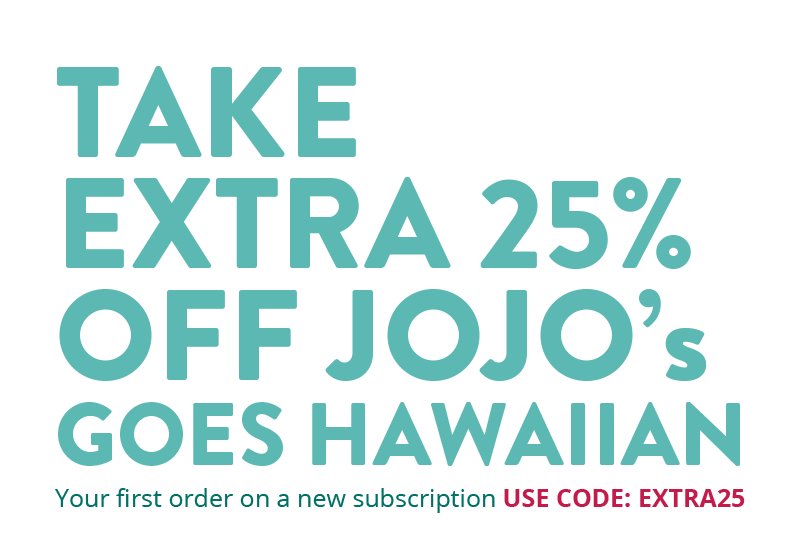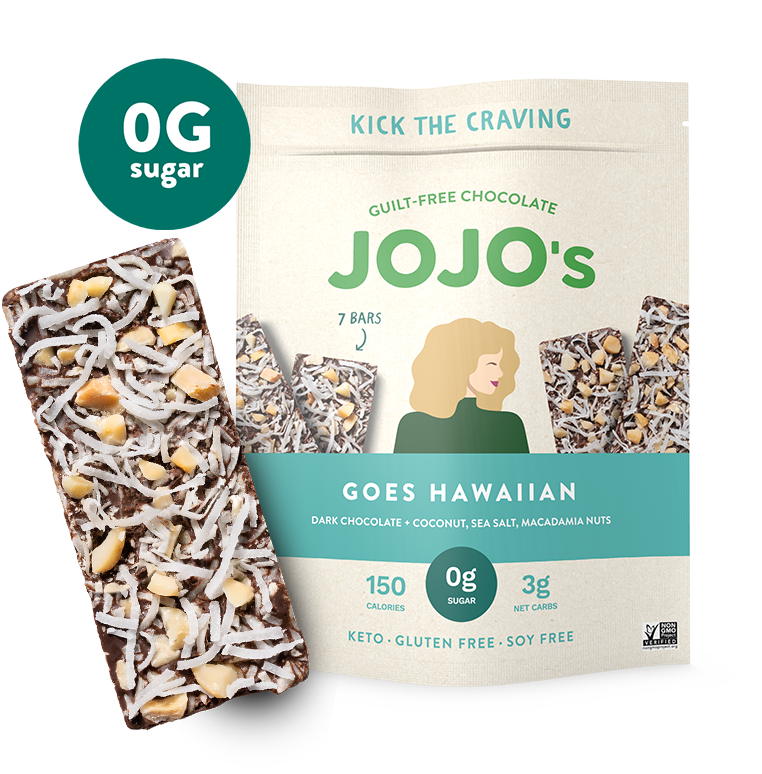 Extra 25% Off First Delivery
Use Code: Extra25 | Add, Swap, Pause & Cancel, Anytime. | Free Shipping
65% Dark Chocolate, Coconuts, Macadamia Nuts & Plant-based Protein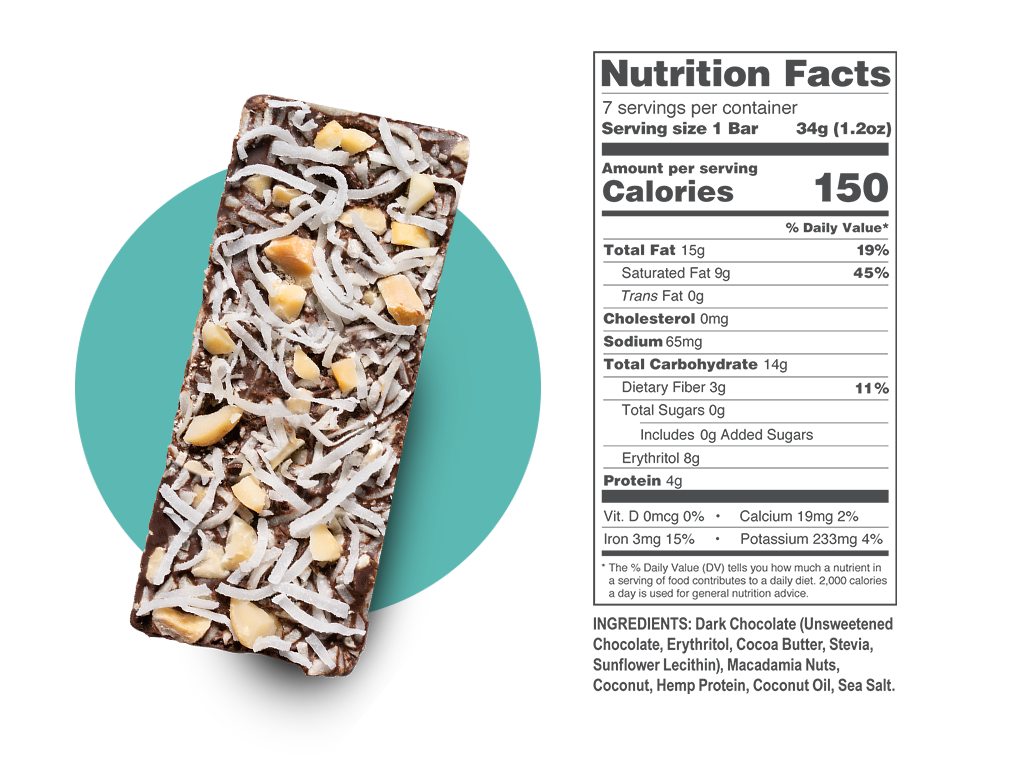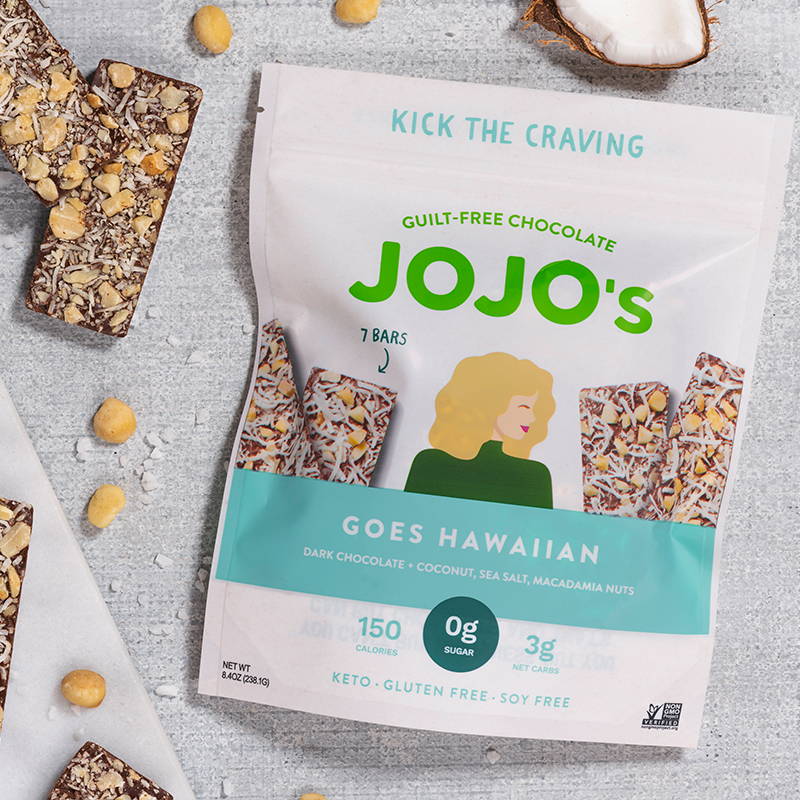 Big on Taste, Not on Sugar
Inspired by Jojo's love of Hawaii and the fresh flavors of the island, this nutty combination captures the Aloha spirit and delicious taste! What more can we say, Jojo always wanted to go Hawaiian. With delicious Dark Chocolate, No-Sugar-added, boosted with plant-based protein, topped with the nutty goodness of coconuts and macadamia nuts, it's an island-inspired treat. The fresh yet decadent taste is sure to become your favorite guilt-free snack, treat!
Delicious beyond belief!
Being Keto, I really appreciate a low carb goodie. The dark chocolate is SO satisfying! Once in a while, I share, but not often!
-Arleta Kersh
DELISH!
JOJO's is absolutely the perfect snack for anytime of the day. The chocolate is high Quality and their flavors are so fun. I love that it's not too sweet but it still satisfies a sweet tooth!! Highly recommend to have on-hand in your pantry, gym bag, and your car!! It also bakes well. Hawaiian is my favorite of the four.
-Ashley H.
Awesome
The chocolate is delicious, and an excellent treat. Some sugar free things aren't stomach friendly, but this one is! Arrived quickly and the customer service was outstanding. You won't be sorry if you buy this.
-JClay
A little slice of paradise
If you are a Hawaiian fan, this is the chocolate for you! I always keep this flavor on hand because my family is obsessed with it. Can't wait to order more!
-Leslie Denton
MADE WITH GOOD FOR YOU INGREDIENTS