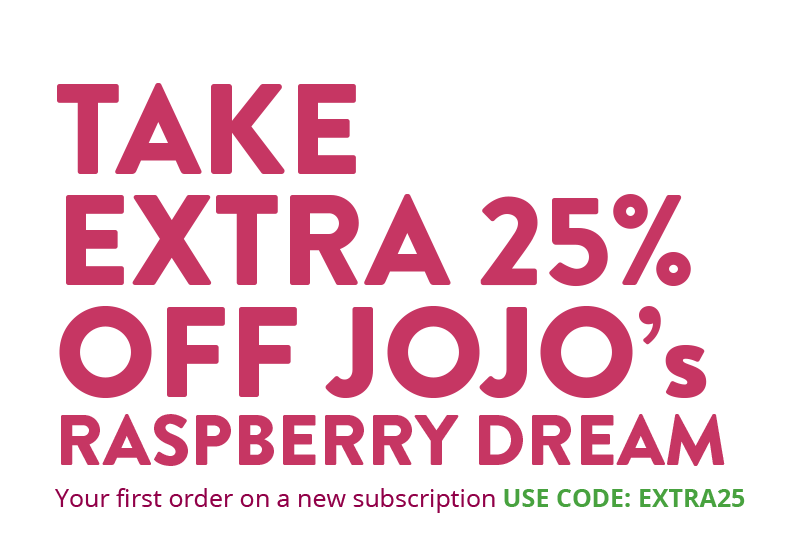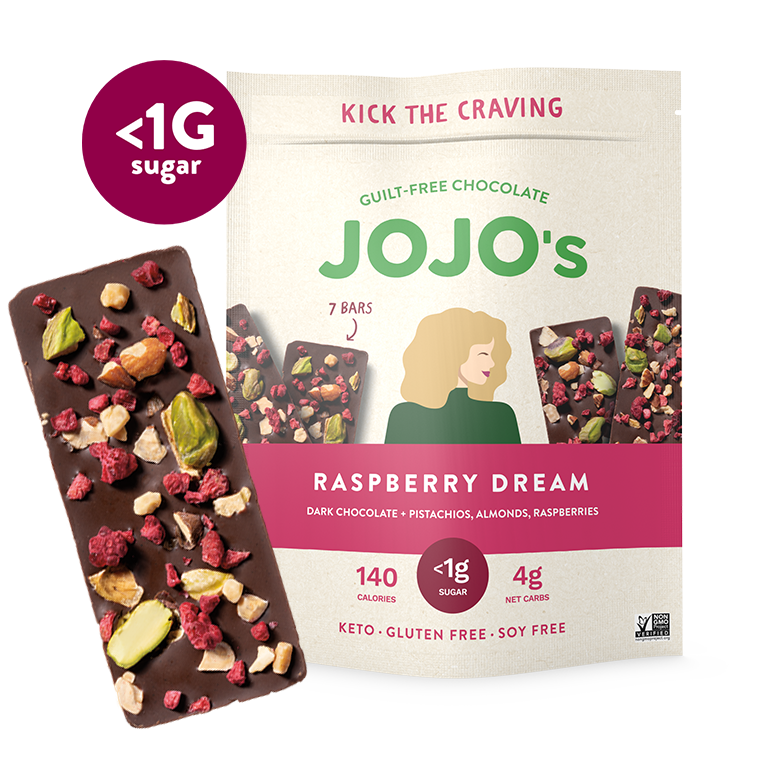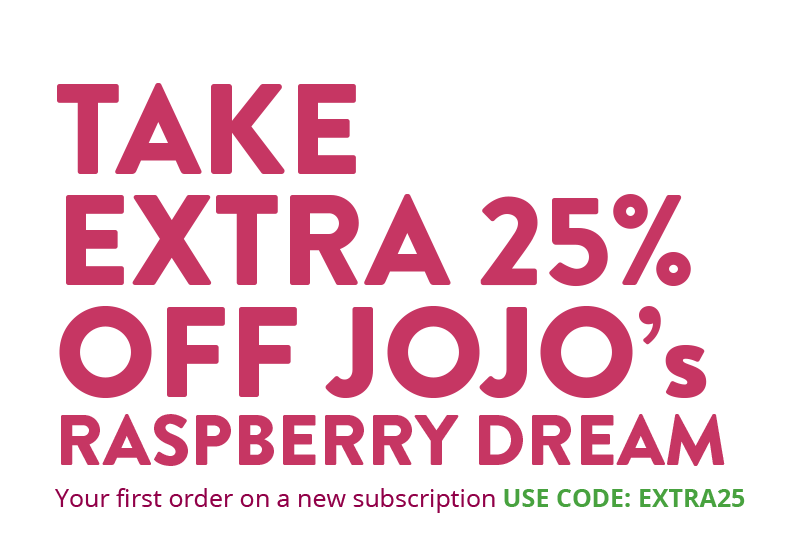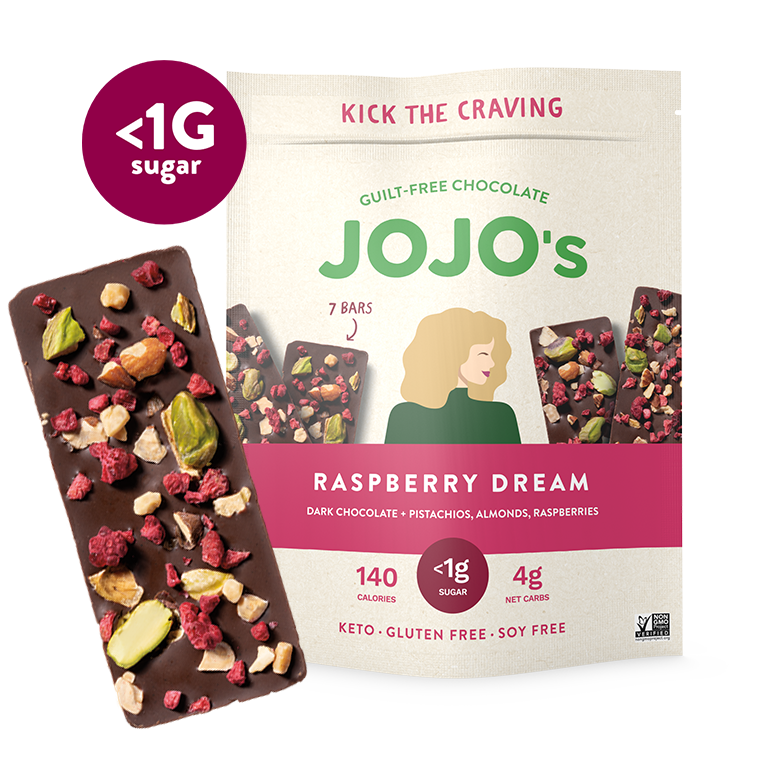 Extra 25% Off First Delivery
Use Code: Extra25 | Add, Swap, Pause & Cancel, Anytime. | Free Shipping
65% Dark Chocolate, Pistachios, Almonds, Raspberries & Plant-based Protein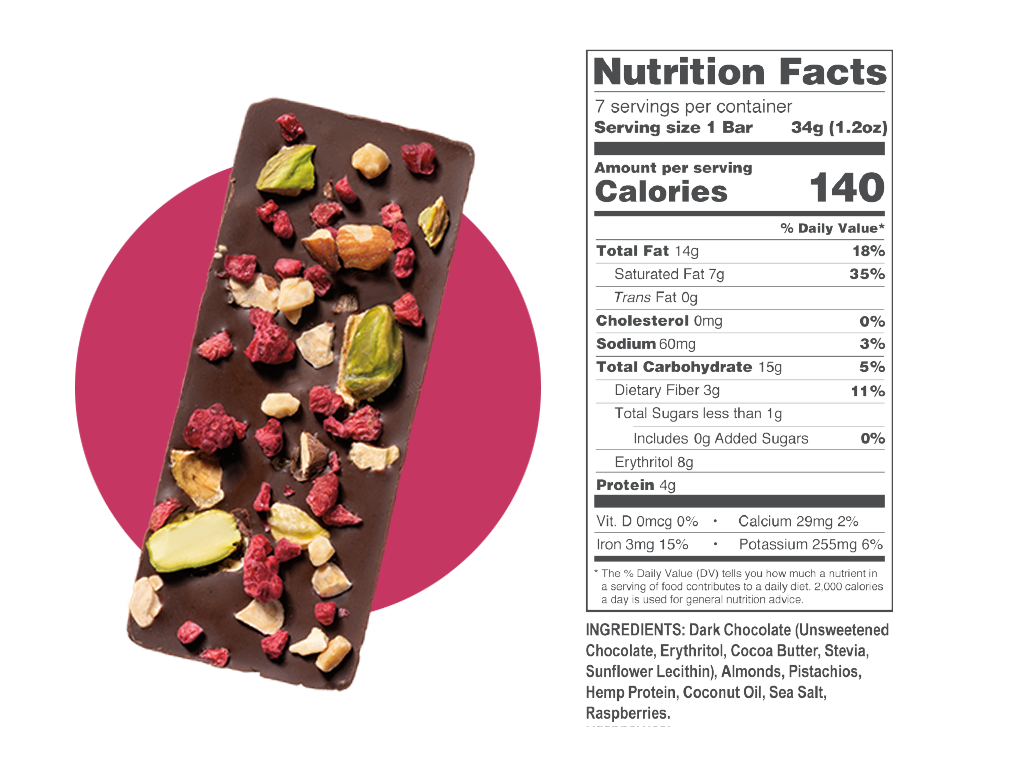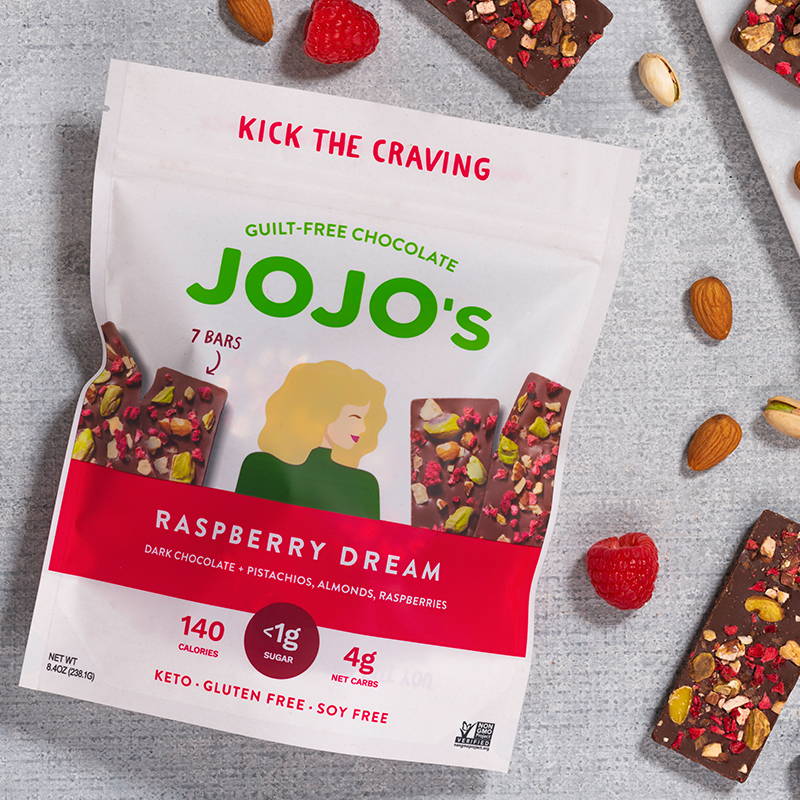 Sugar-free Never Tasted So Good
Since no-sugar was our aim, and taste our game- we combined our favorite berry, raspberry, with our favorite food, chocolate. The result? Chocolate that will have you dreaming about raspberries. With delicious Dark Chocolate, <1G Sugar, boosted with plant-based protein, topped with raspberries, almonds, and pistachios it's a berry lover's dream!
Surprisingly Delicious!
I have to say that I was not a believer, but tried them anyway. I am shocked at how satisfying and good they are! Will buy again!
-Hayley B.
My new go-to for sweet cravings!
Wow.. I wish I had found JOJO products sooner because they are DREAMY. I love the crunch from the pistachios with the raspberry bars and the flavor is so rich and satisfying. Can't wait to try other flavors soon!!
-Hana Calhoun
AMAZING!!
These are sooooo good! The chocolate melts in your mouth, which I didn't expect. I was surprised at how delicious they are, because I LOVE sugar. The Raspberry is awesome, my favorite. But the other flavors are delicious too. Well done!!
-Jodi Lundberg

Yummy!!
This company makes delicious chocolate bars. Have only tried the Raspberry Dream. It is a dream come true. Perfect size, perfect taste, natural ingredients , and not too many calories.
-Eleanor Katz
MADE WITH GOOD FOR YOU INGREDIENTS