25% OFF JOJO's 7-BAR BAG BUNDLE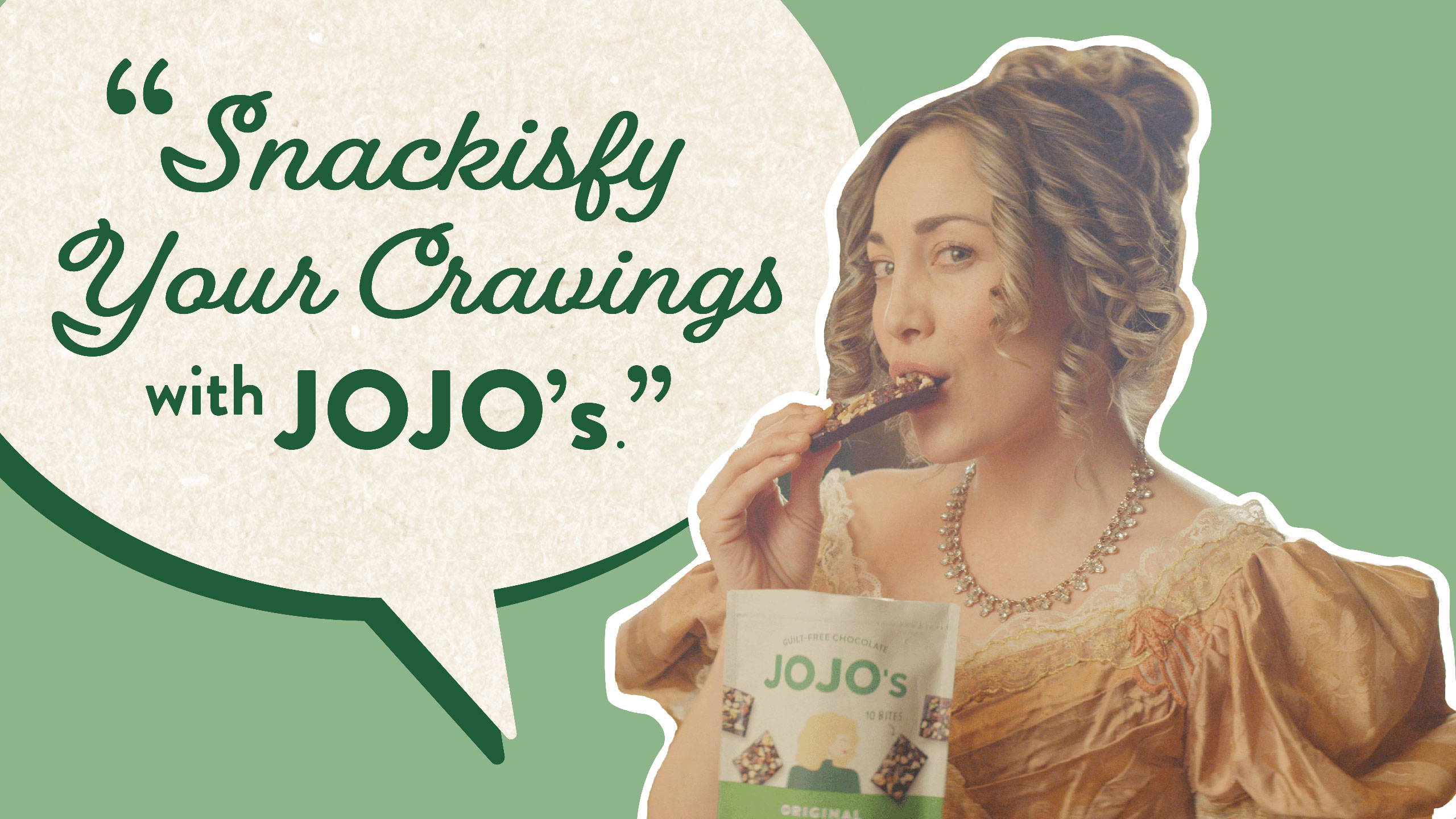 Get rid of the treats that are high
in sugar, low in satisfaction.
The "other guys" don't care if you're satisfied! They just want to make money, so they use cheap ingredients...fillers, preservatives, and SUGAR (mostly high fructose corn syrup) and lots of it. And what exactly is in "artificial flavoring"? Other chocolate bars have two times as much sugar as JOJO's!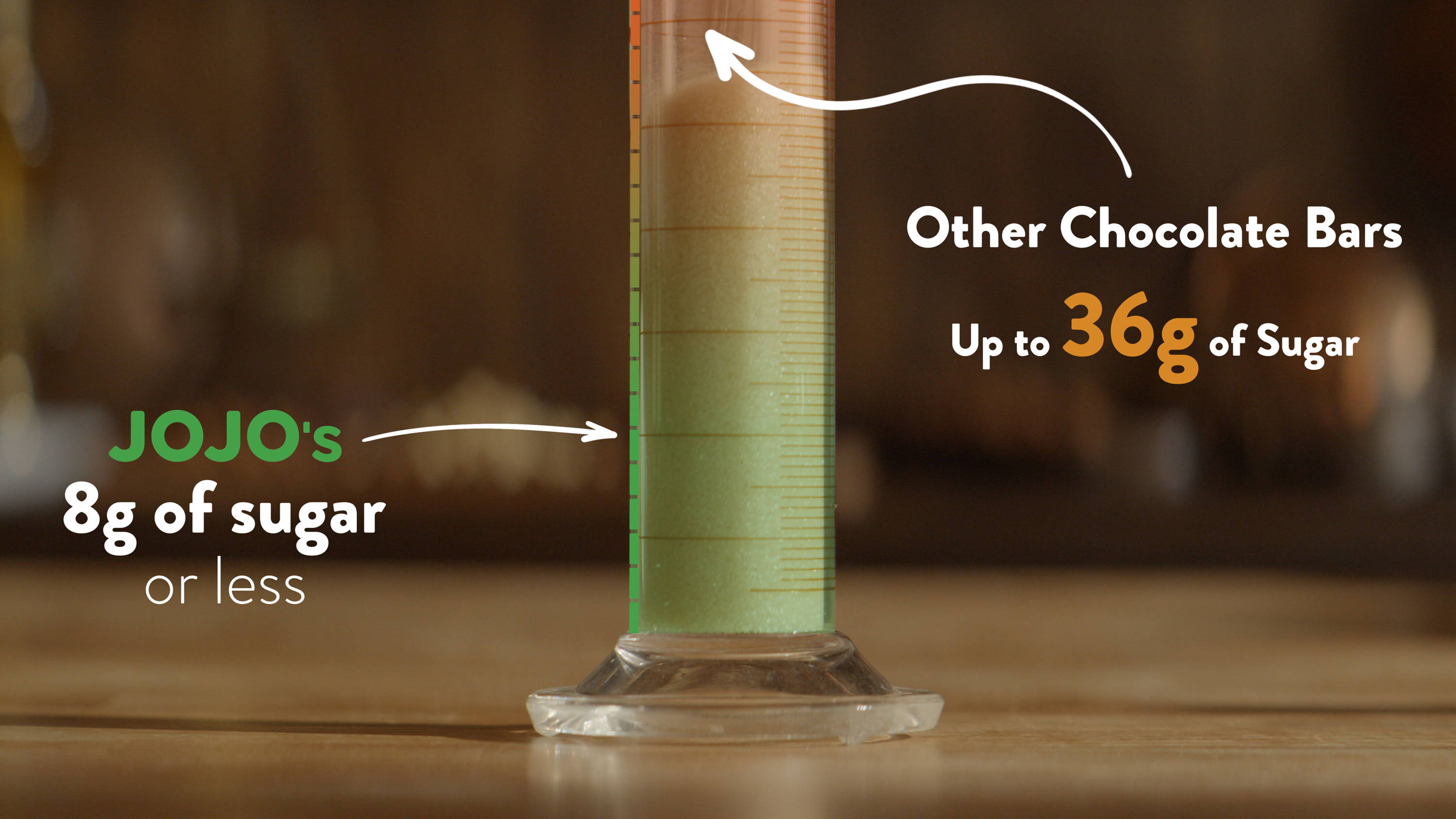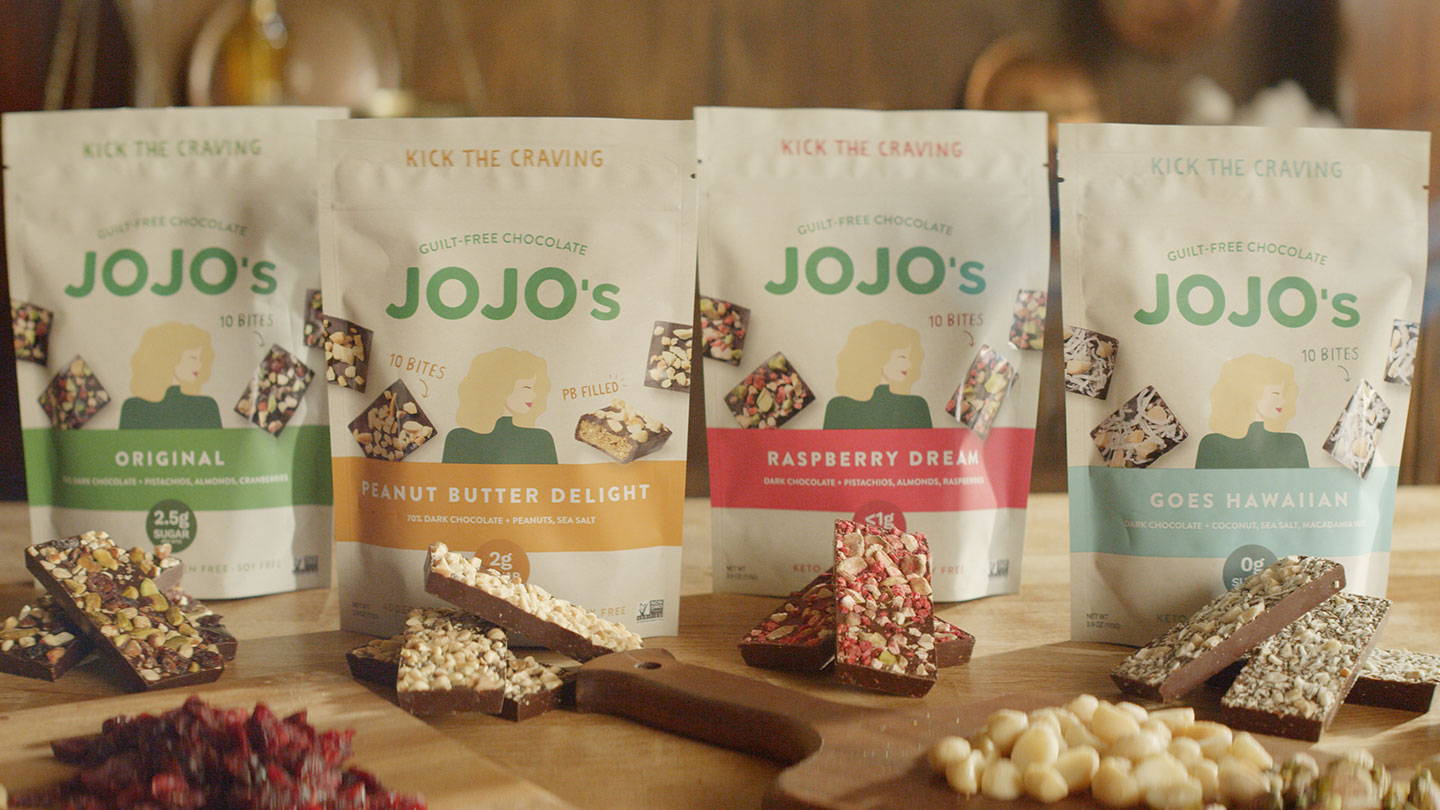 25% OFF JOJO's 7-BAR BAG BUNDLE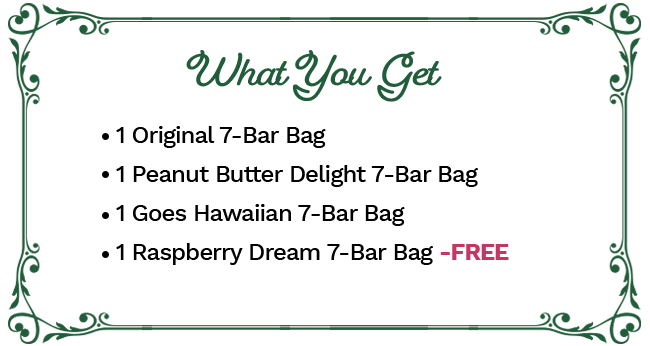 JOJO's ingredients can be counted on one hand, and have HALF the sugar of a typical chocolate bar. Every bite of JOJO's was crafted with specific ingredients to satisfy your sugar cravings. With dark chocolate, added plant-based protein and topped with delicious ingredients, JOJO's are the chocolate snack you can enjoy every day, guilt-free.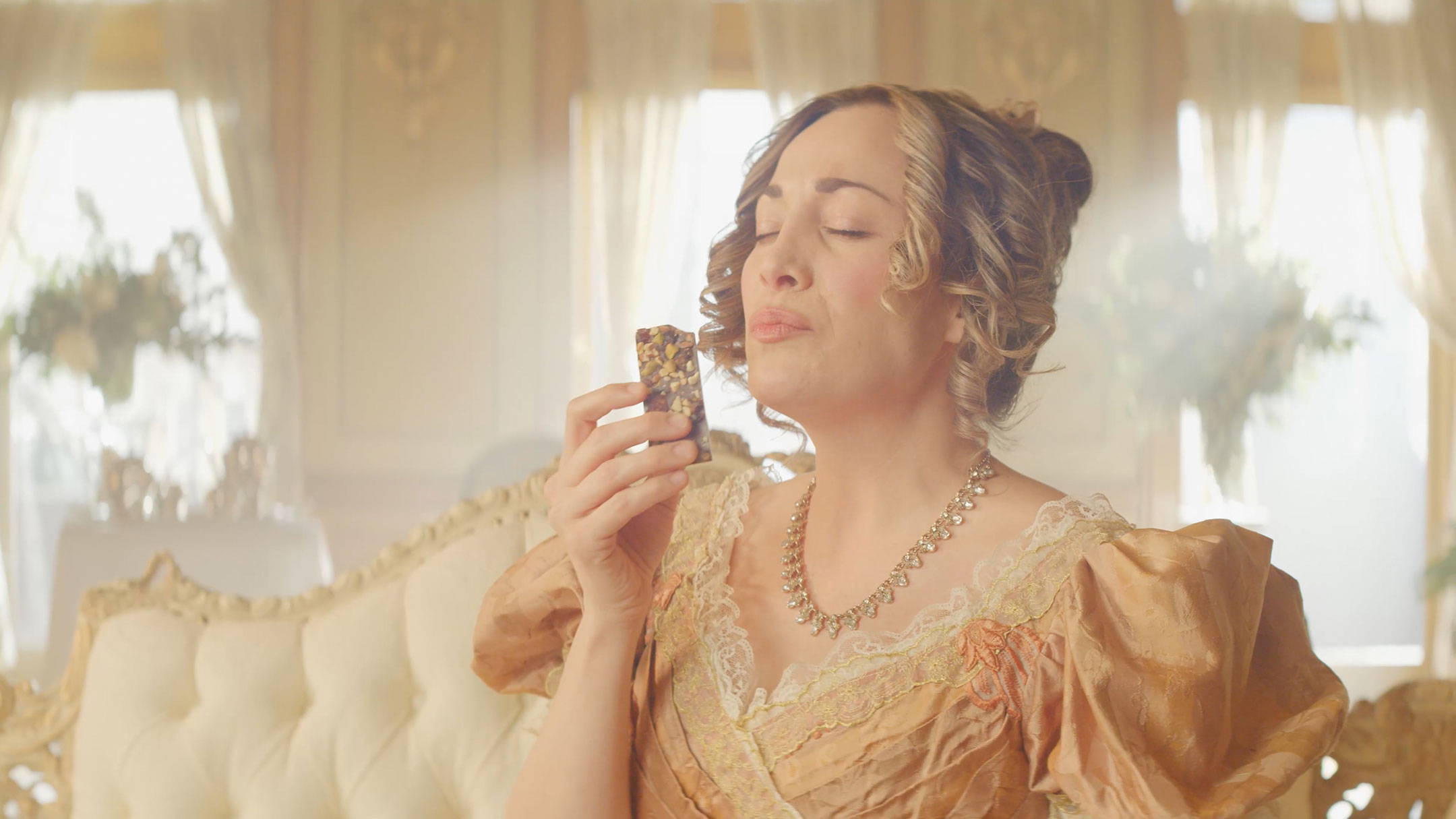 70% Dark Chocolate, Pistachios,
Almonds, Cranberries & Plant-based Protein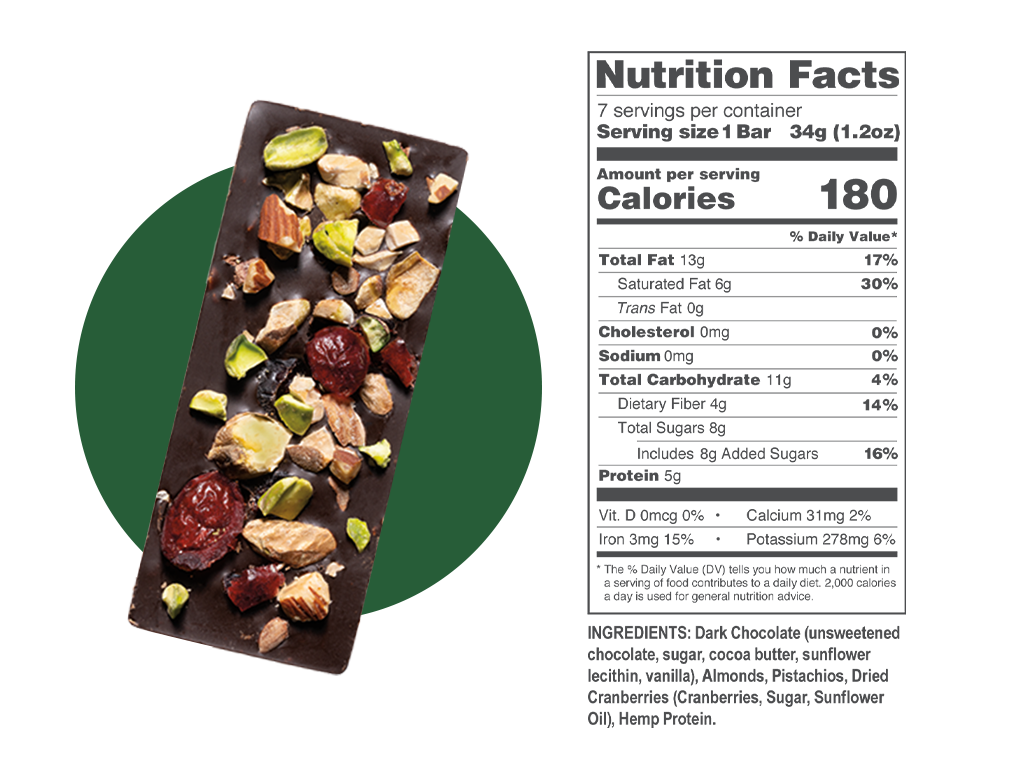 70% Dark Chocolate, Peanuts, Sea Salt &
Plant-based Protein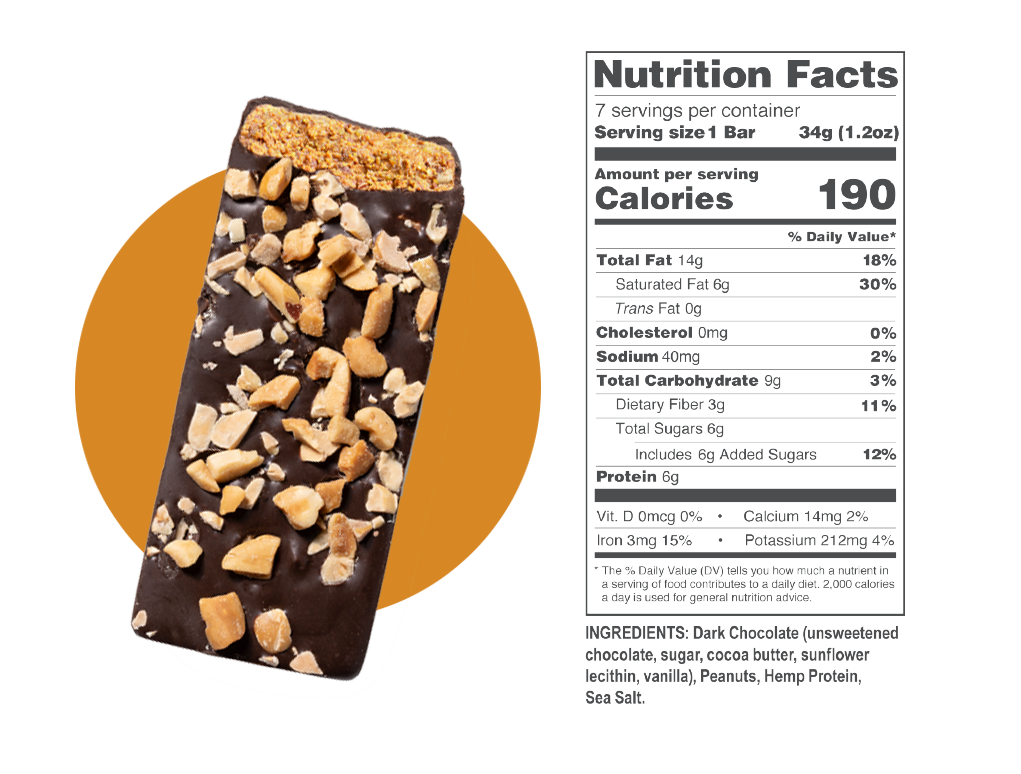 65% Dark Chocolate, Pistachios,
Almonds, Raspberries & Plant-based Protein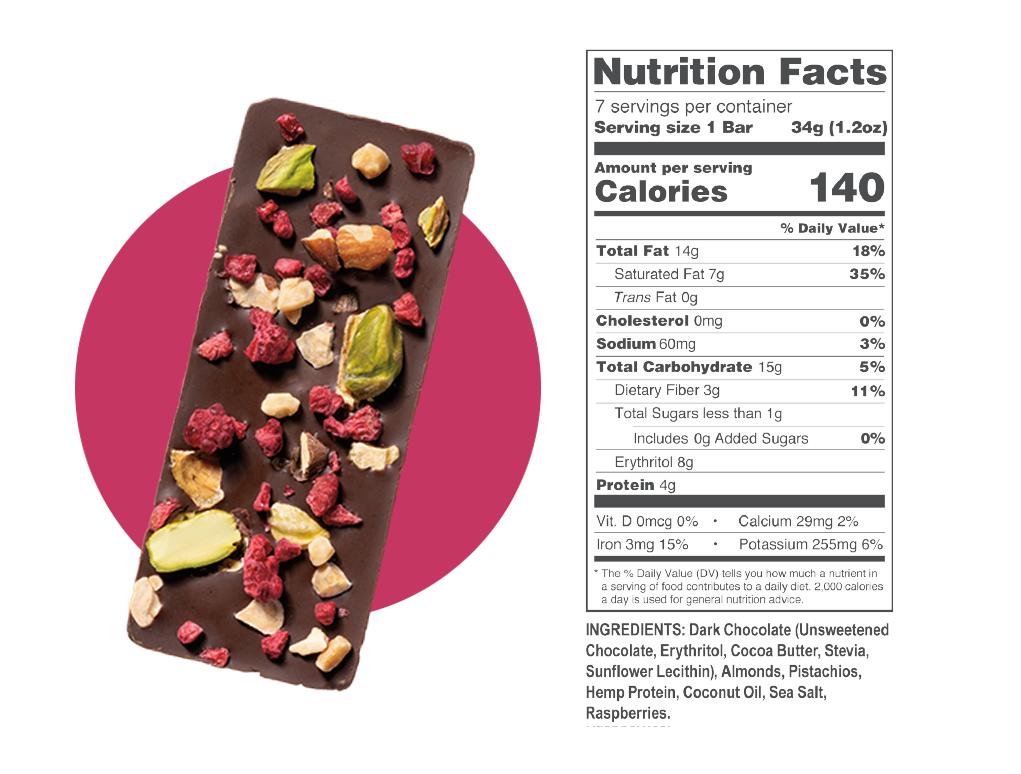 65% Dark Chocolate, Coconuts,
Macadamia Nuts & Plant-based Protein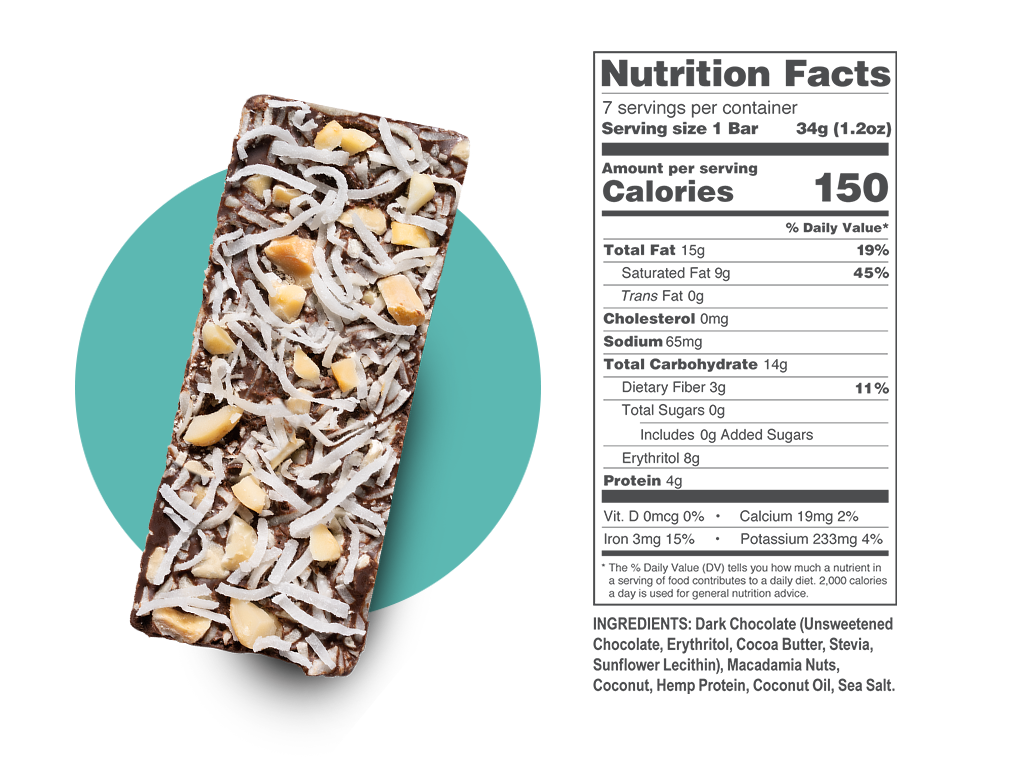 Dark, Intense and Delicious!
Just received the Original and the Peanut Butter—both are wonderful treats! I am very sensitive to sugary foods, and I can't digest sugar alcohols, so sweet treats for me are usually limited to fresh fruit. JOJO's chocolate has just introduced me to another delicious option. This chocolate is the real deal!
-Denise Baytree
Best guilt-free chocolate EVER!!
Loved the flavor and the fact that takes away all my cravings! Amazing product! I never write reviews but this is SO worth it...will buy again!
-Jose & Eudilima
AMAZING!!
These are sooooo good! The chocolate melts in your mouth, which I didn't expect. I was surprised at how delicious they are, because I LOVE sugar. The Raspberry is awesome, my favorite. But the other flavors are delicious too. Well done!!
-Jodi Lundberg
DELISH!
JOJO's is absolutely the perfect snack for anytime of the day. The chocolate is high Quality and their flavors are so fun. I love that it's not too sweet but it still satisfies a sweet tooth!! Highly recommend to have on-hand in your pantry, gym bag, and your car!! It also bakes well. Hawaiian is my favorite of the four.
-Ashley H.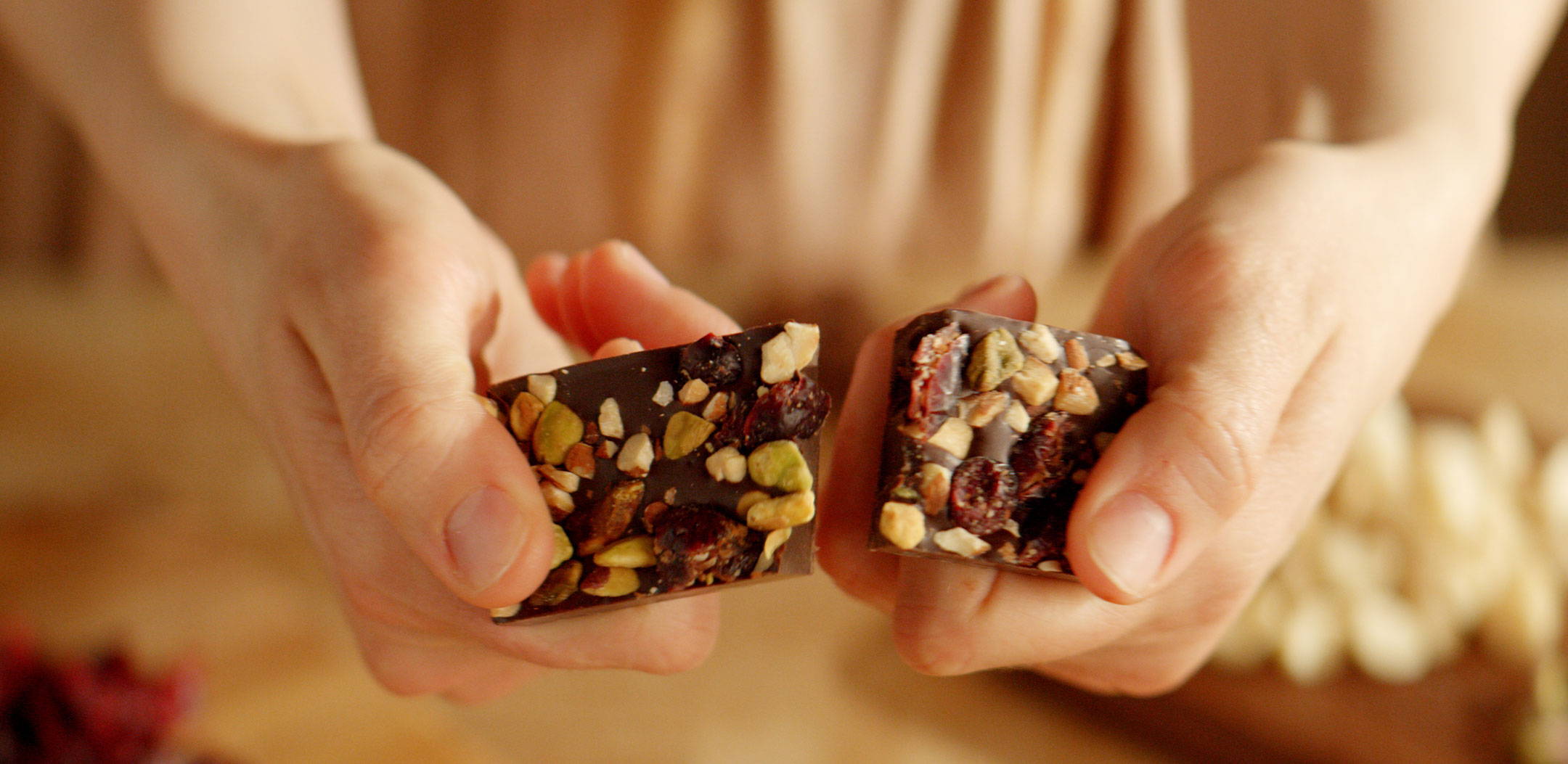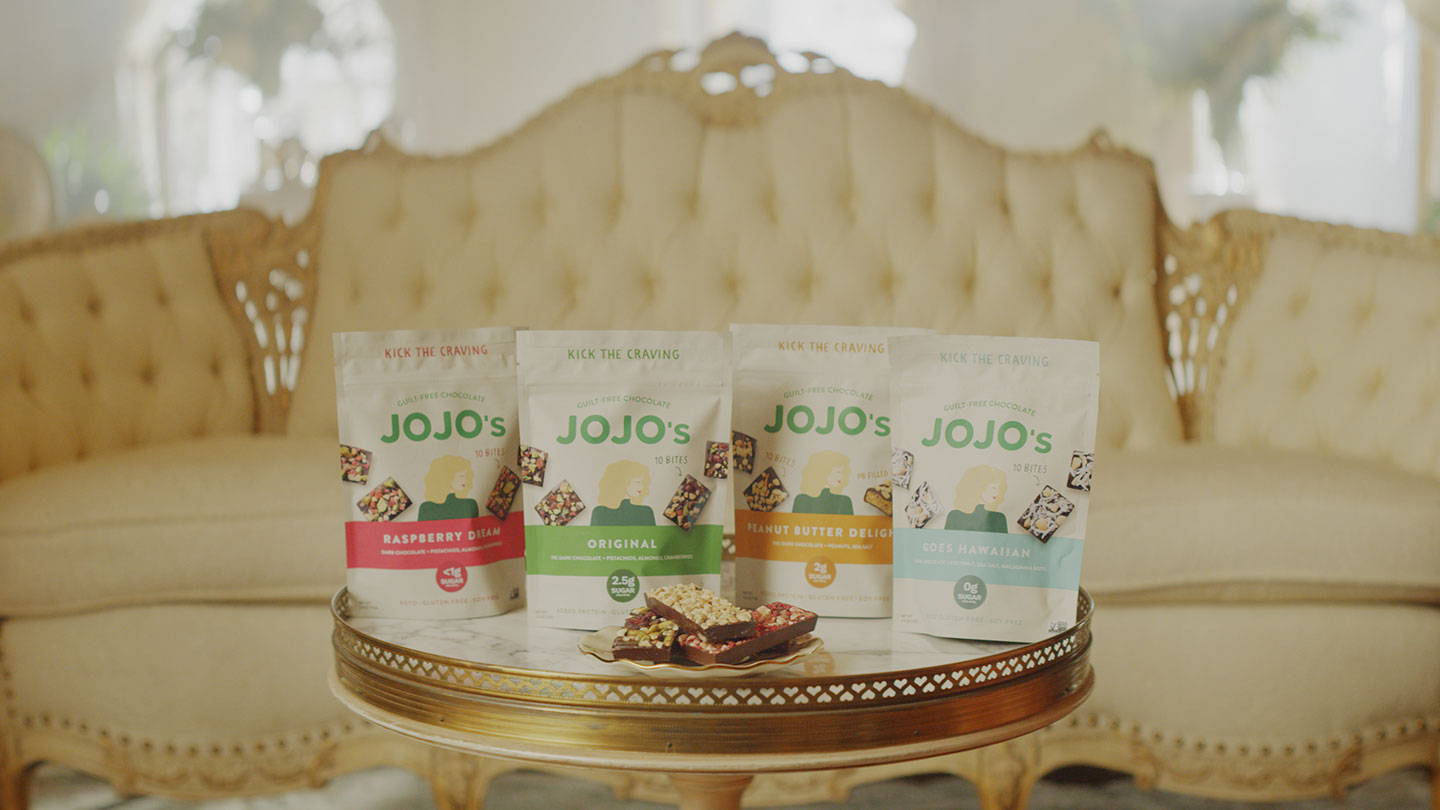 25% OFF JOJO's 7-BAR BAG BUNDLE


"It's like the Chris Hemsworth of chocolate bars."