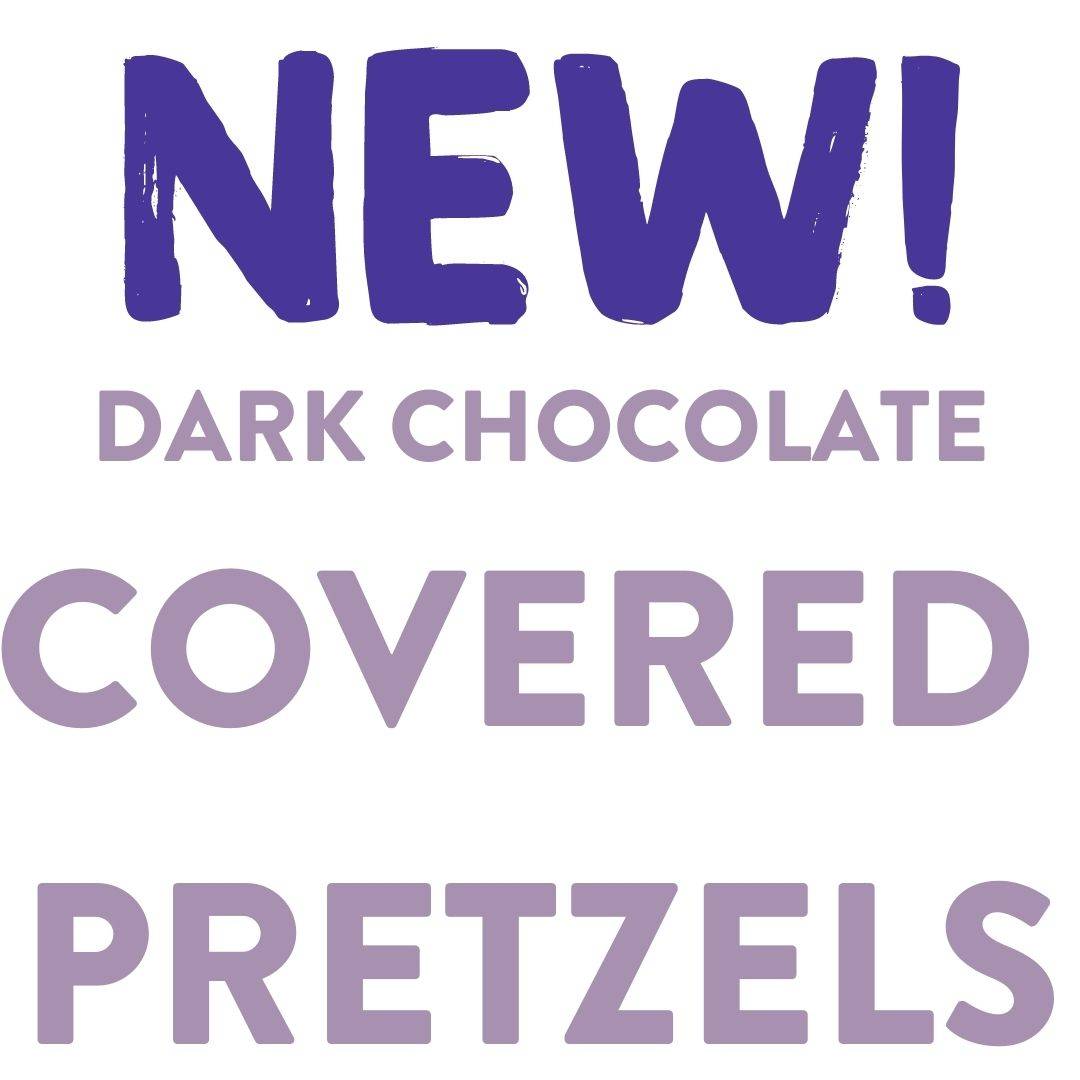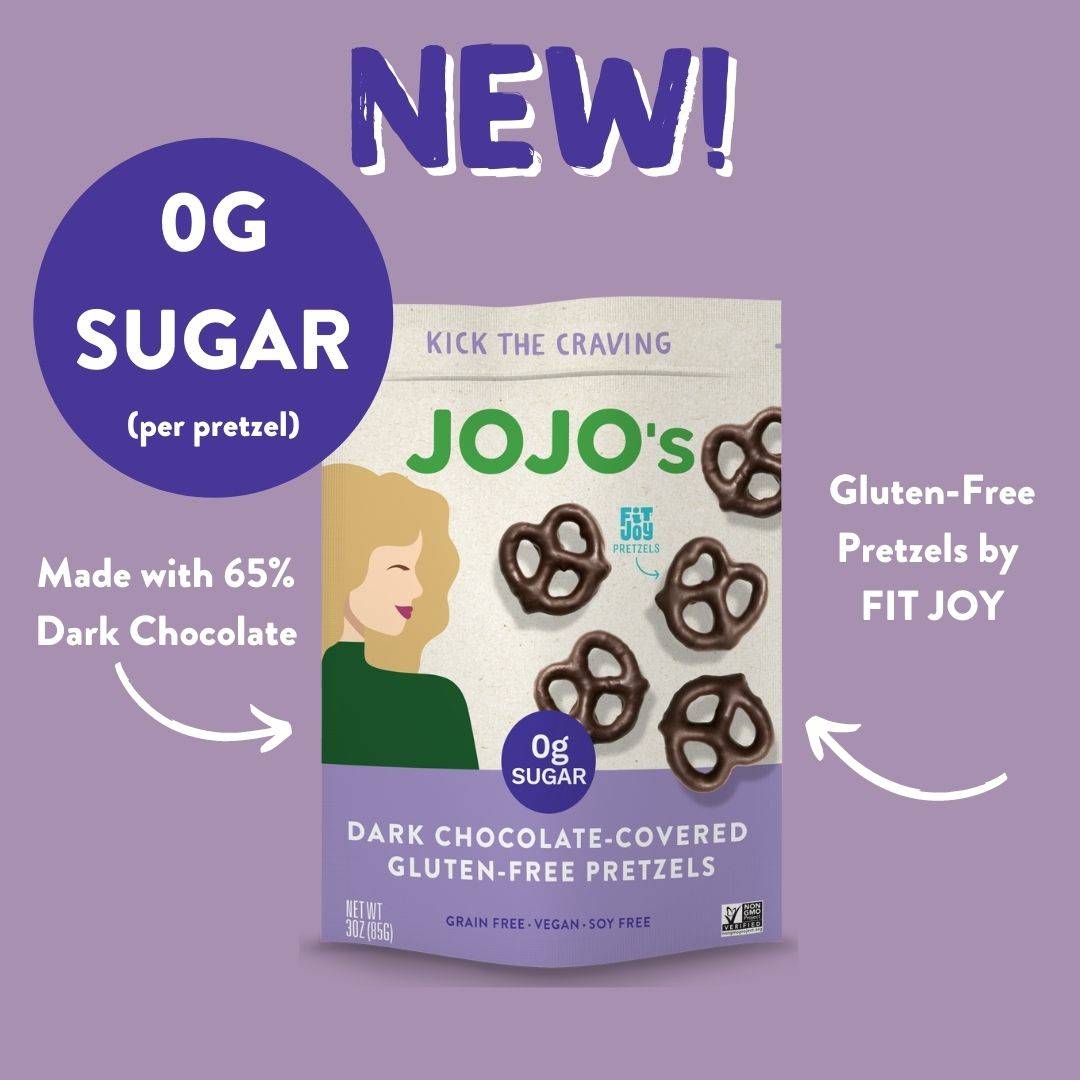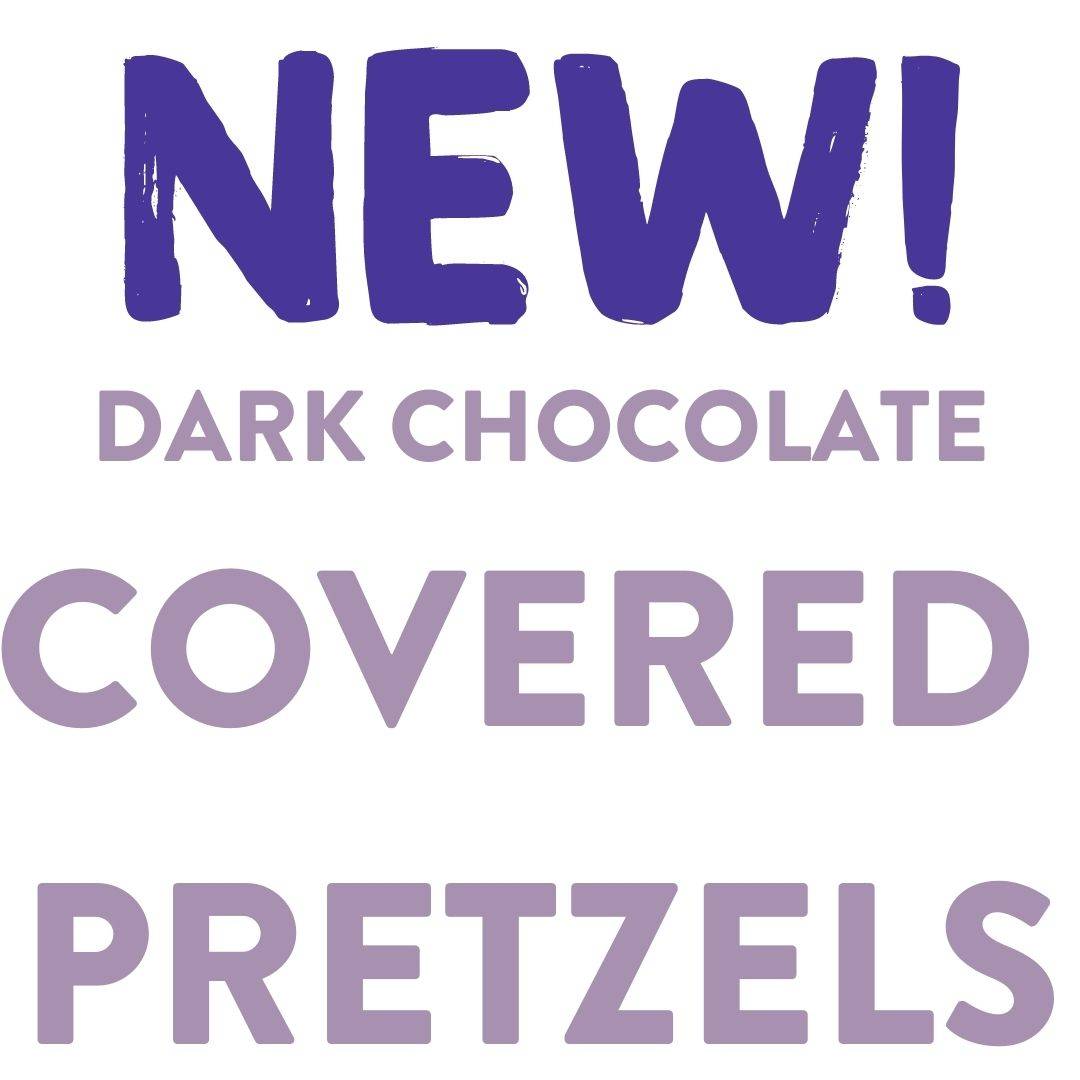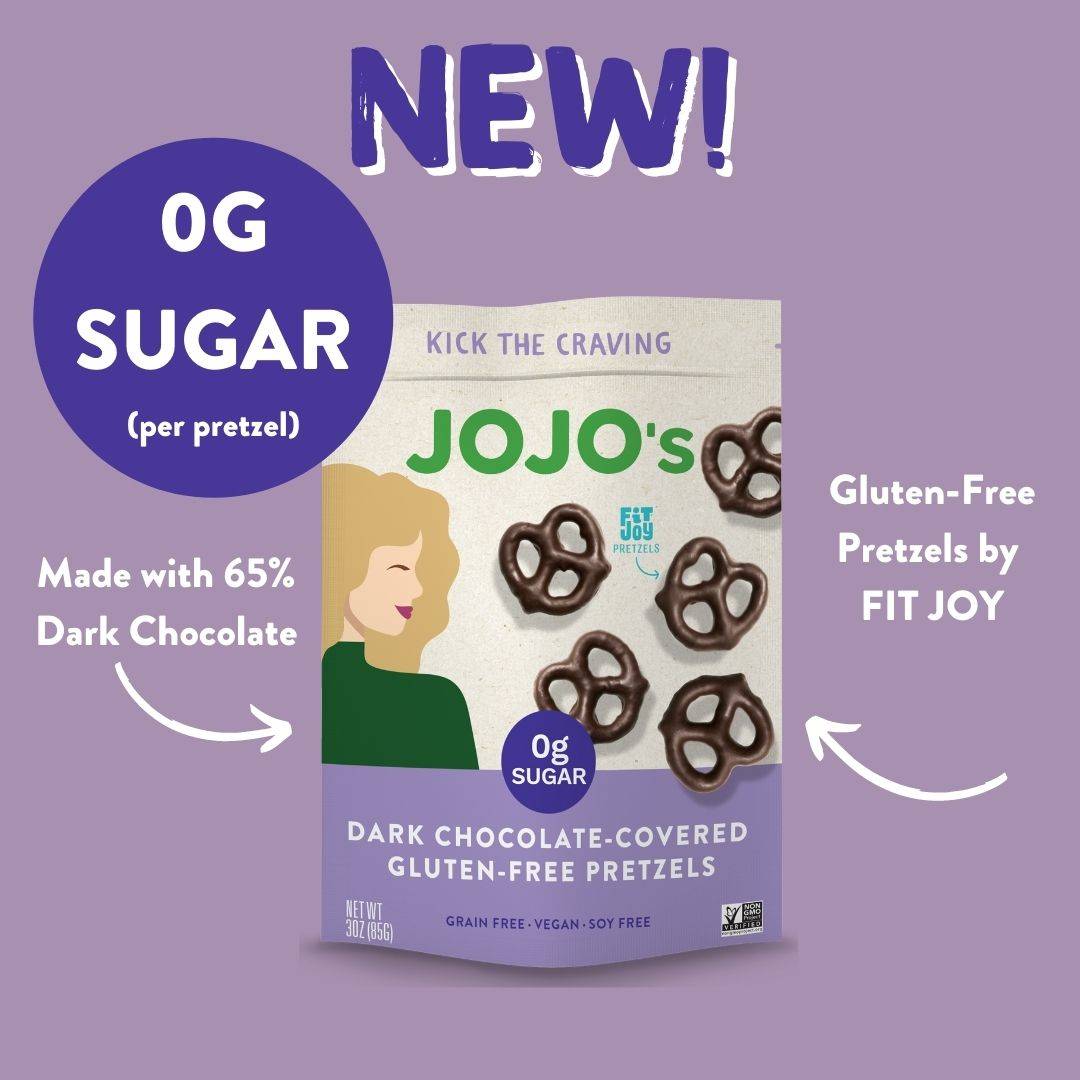 ✔️ 4 Resealable Bags
✔️ 0G Sugar, 7G Net Carbs
✔️ 80 Calories Per Serving
✔️ 6 Pretzels = 1 Serving!
✔️ Made with FitJoy Gluten-Free Pretzels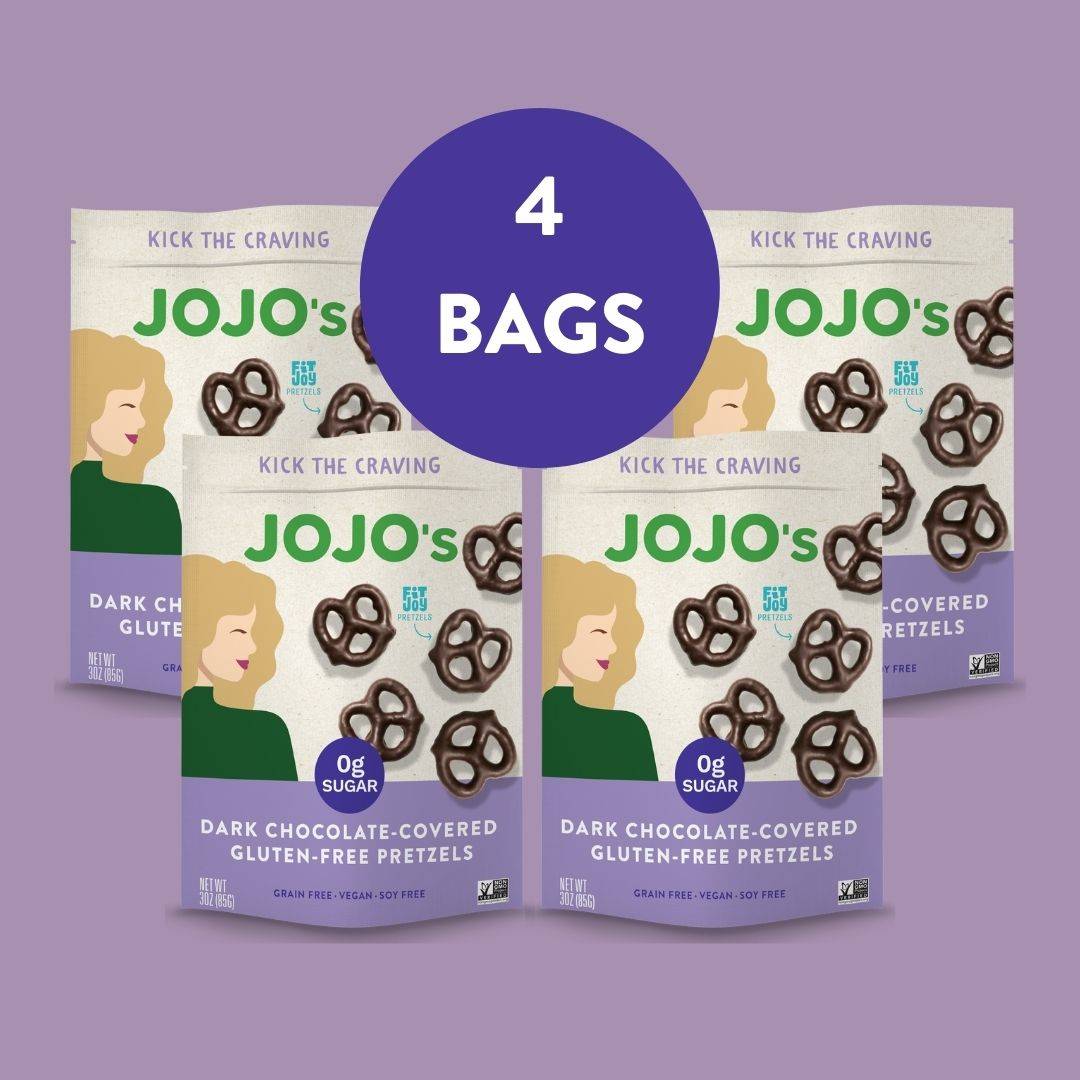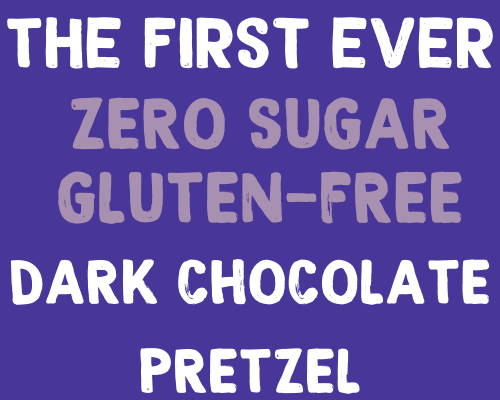 We've partnered with FitJoy Pretzels to create this delicious JOJO's snack that is sugar and gluten-free and covered in our signature dark chocolate. Made to eat by the handful, without the guilt!
"Wow, I can't believe these are sugar-free"
-Jessica J.
"Finally, a chocolate pretzel that's gluten and sugar free! Definitely my new favorite JOJO's"
Karin Z.
SALTY AND SWEET
AND SUGAR-FREE!
Upgrade your favorite salty and sweet treat with our delicious & better for you Dark Chocolate Covered Pretzels.
JOJO's Dark Chocolate Covered
Pretzels are:
✔️Zero-Sugar
✔️Gluten, Dairy, & Soy-Free

✔️non-GMO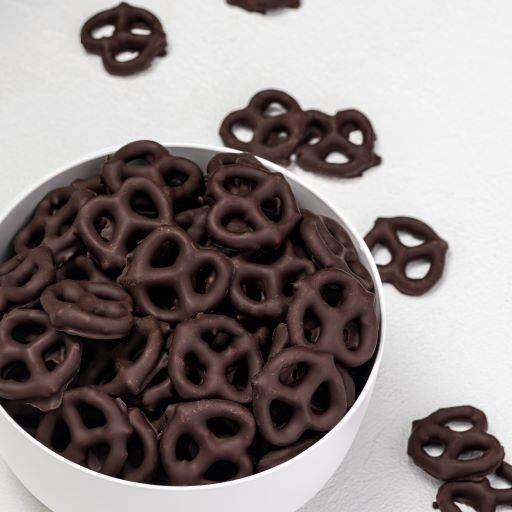 ✔️ 4 Bags of Dark Chocolate Covered Pretzels
✔️ the only SUGAR-FREE and GLUTEN-FREE Chocolate Pretzel

✔️ 100% MORE DELICIOUS!