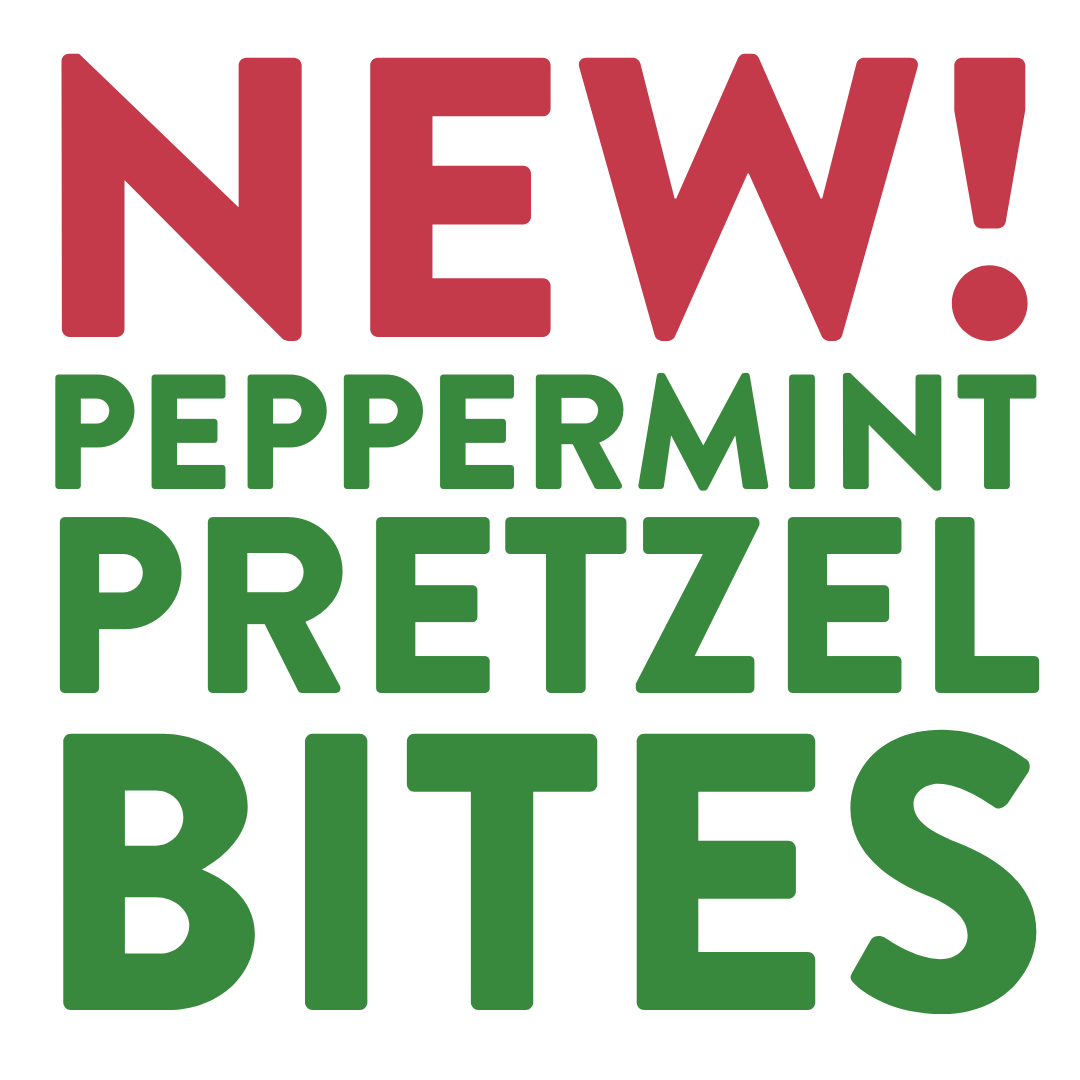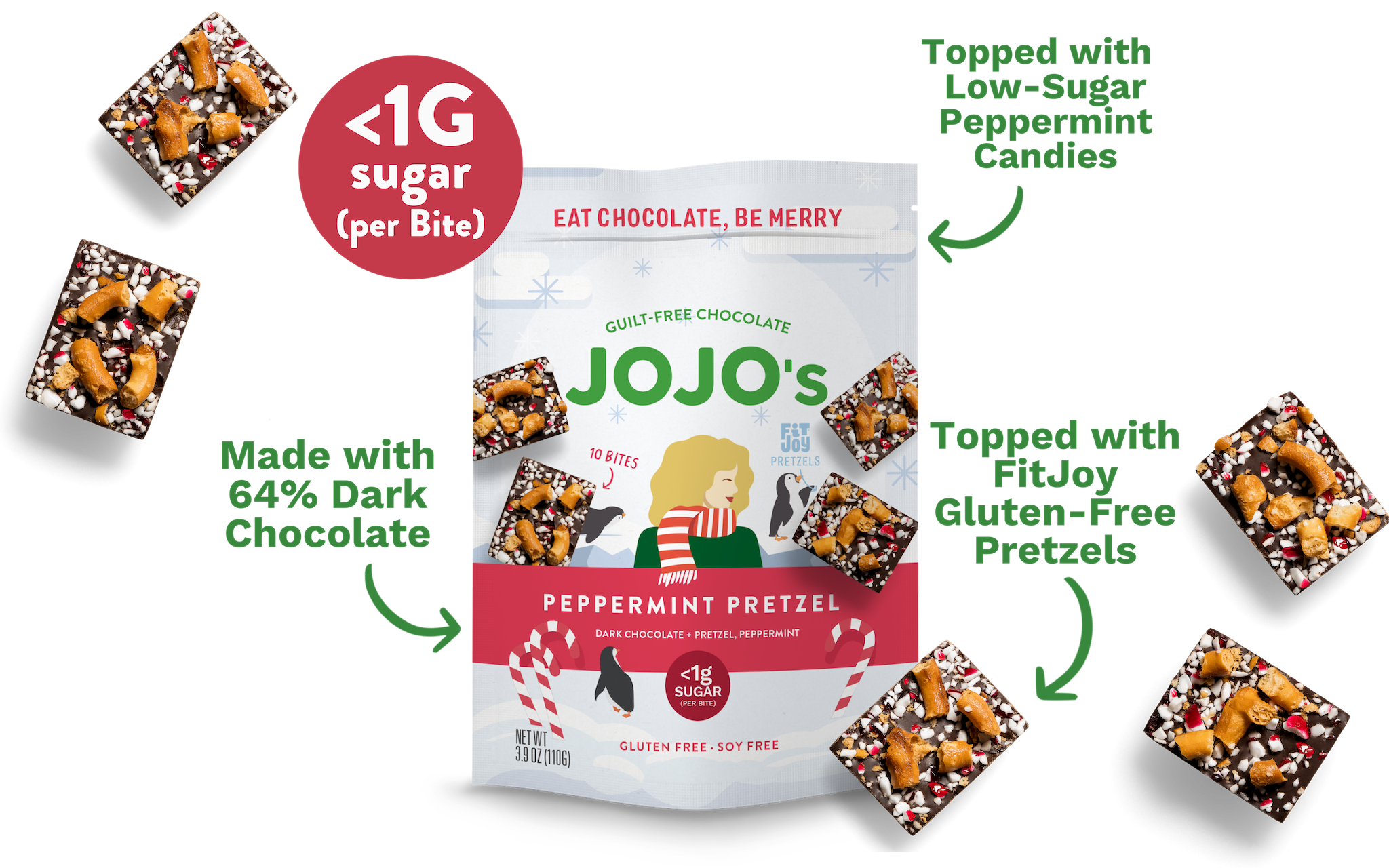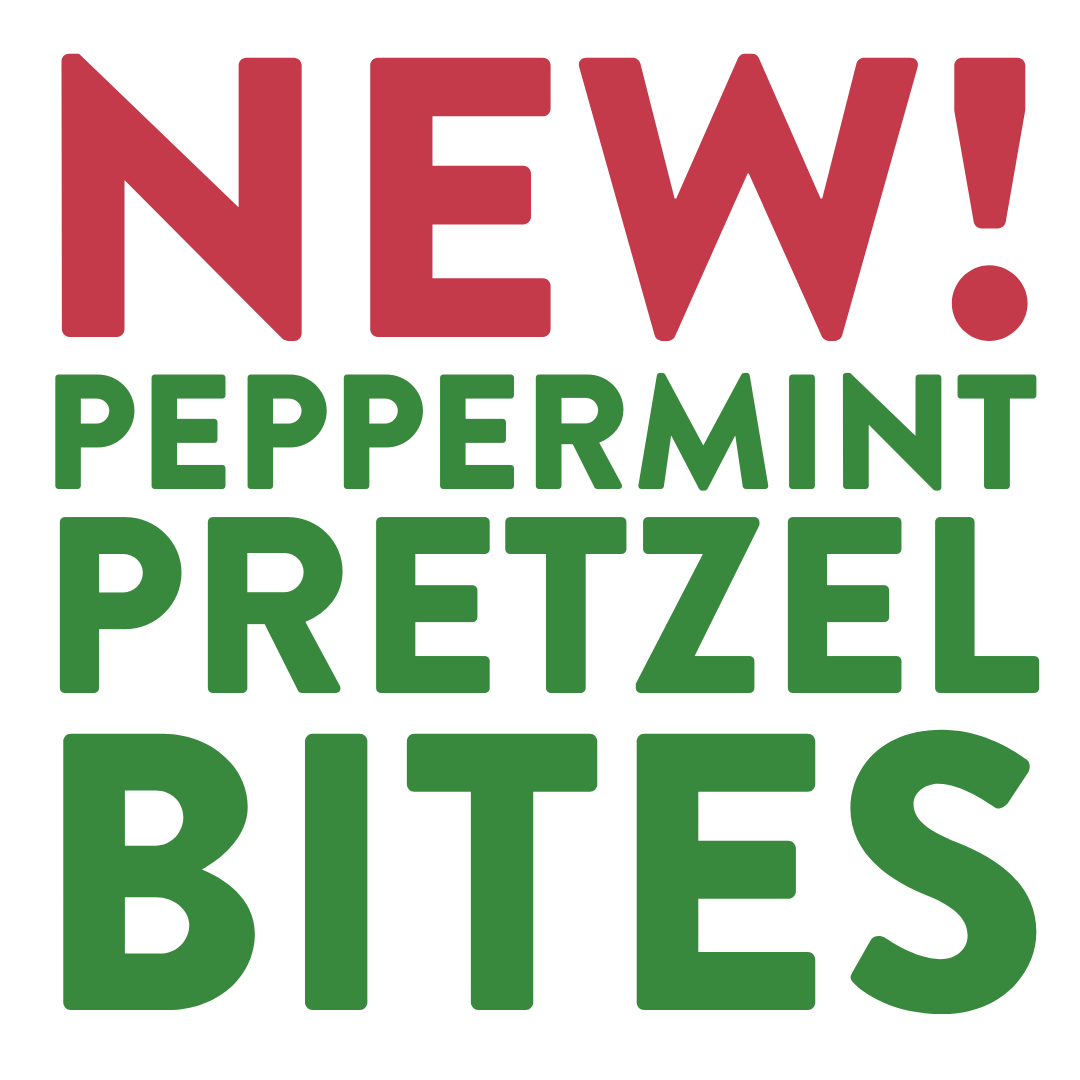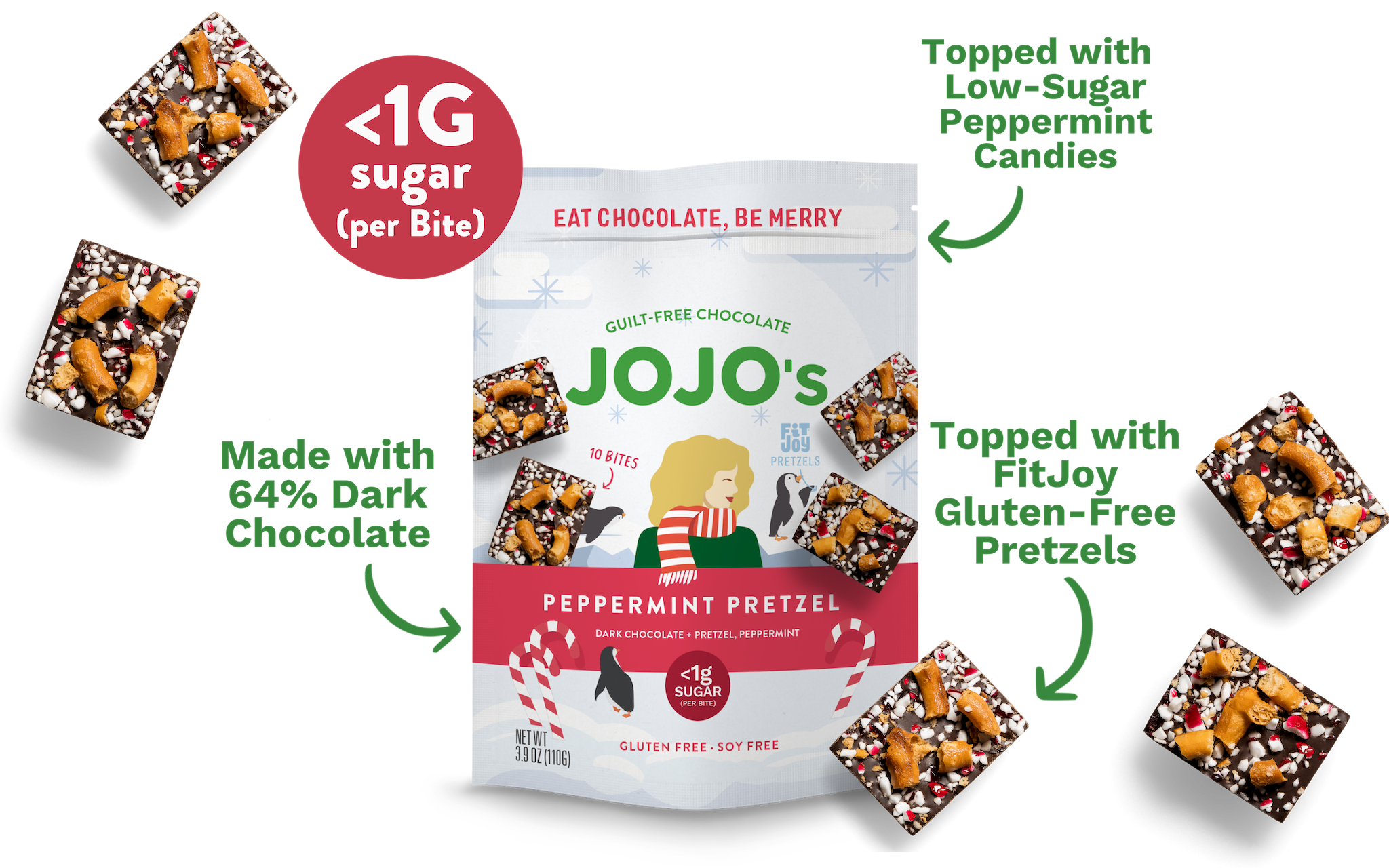 JOJO's 64% Dark Chocolate, topped with FitJoy gluten-free pretzels and low-sugar peppermint candies. Satisfy your sweet tooth while making the holidays a little merrier.
✔️ 4, 3.9oz Resealable Bags
✔️ 2G Sugar, 5G Net Carbs, & 3G Protein Per Serving
✔️ 140 Calories Per Serving
✔️ 3 Bites = 1 Serving!
✔️ Deliciously Low Sugar, Vegan, Soy-Free, & Gluten-Free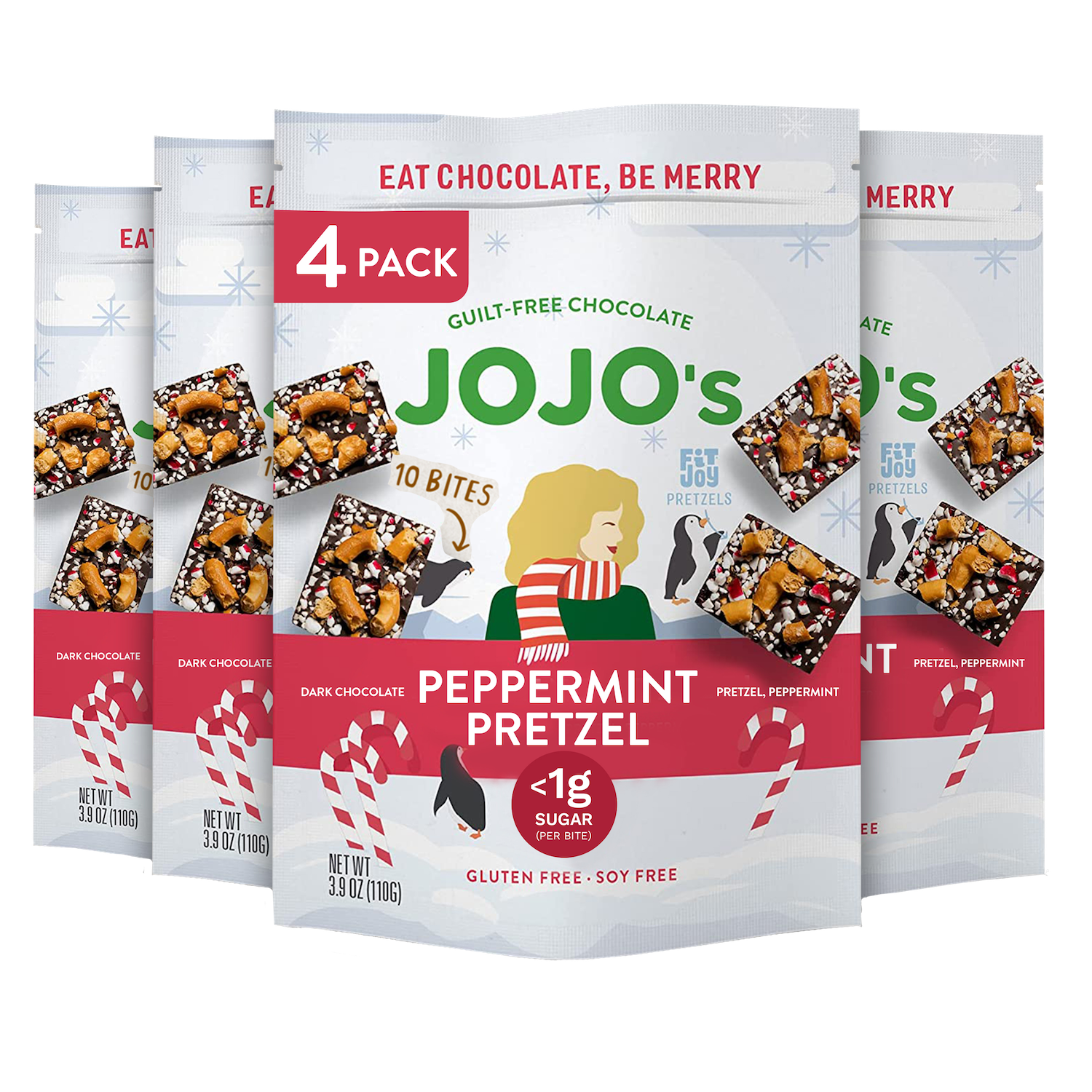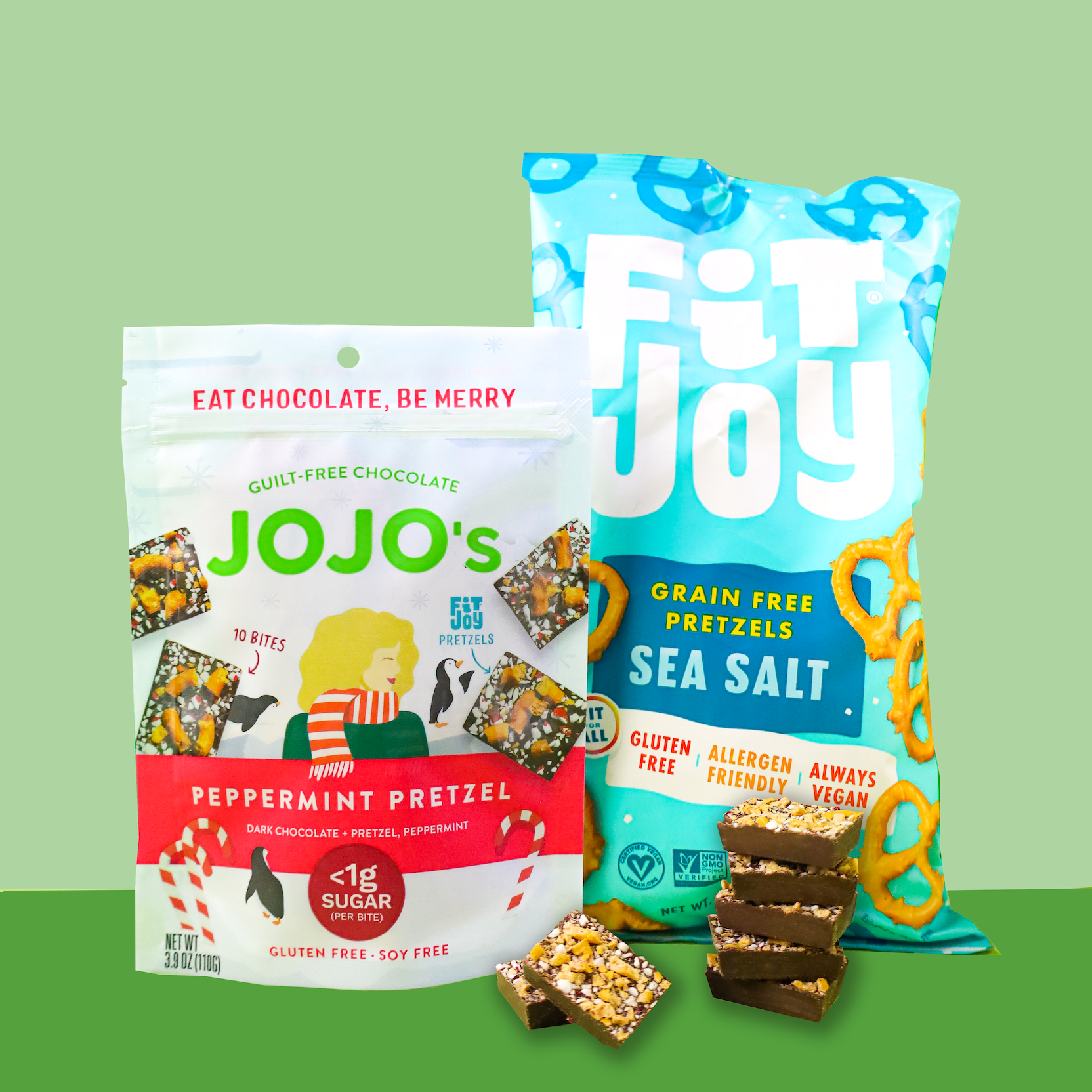 'Tis the season for tasty treats! JOJO's Premium Dark Chocolate topped with FitJoy's gluten-free pretzels and peppermint candies.

So much pepperminty goodness after one bite! I also love the added crunch of the pretzels. This is my new favorite JOJO's!
- Amanda
WOW. The Peppermint Pretzel Bites are so good. My new favorite holiday treat!
- Lauren

I just had the Peppermint Pretzel JOJO's….seriously the whole package, pretzels, candy cane wow…everything is exceptional
- Logan


Satsify your sweet tooth and make the holidays a little merrier with our low-sugar, delicious Peppermint Pretzel Bites!
JOJO's Peppermint Pretzel Bites are:
✔️Low Sugar
✔️KETO-Friendly
✔️Gluten, Dairy, & Soy-Free
✔️Non-GMO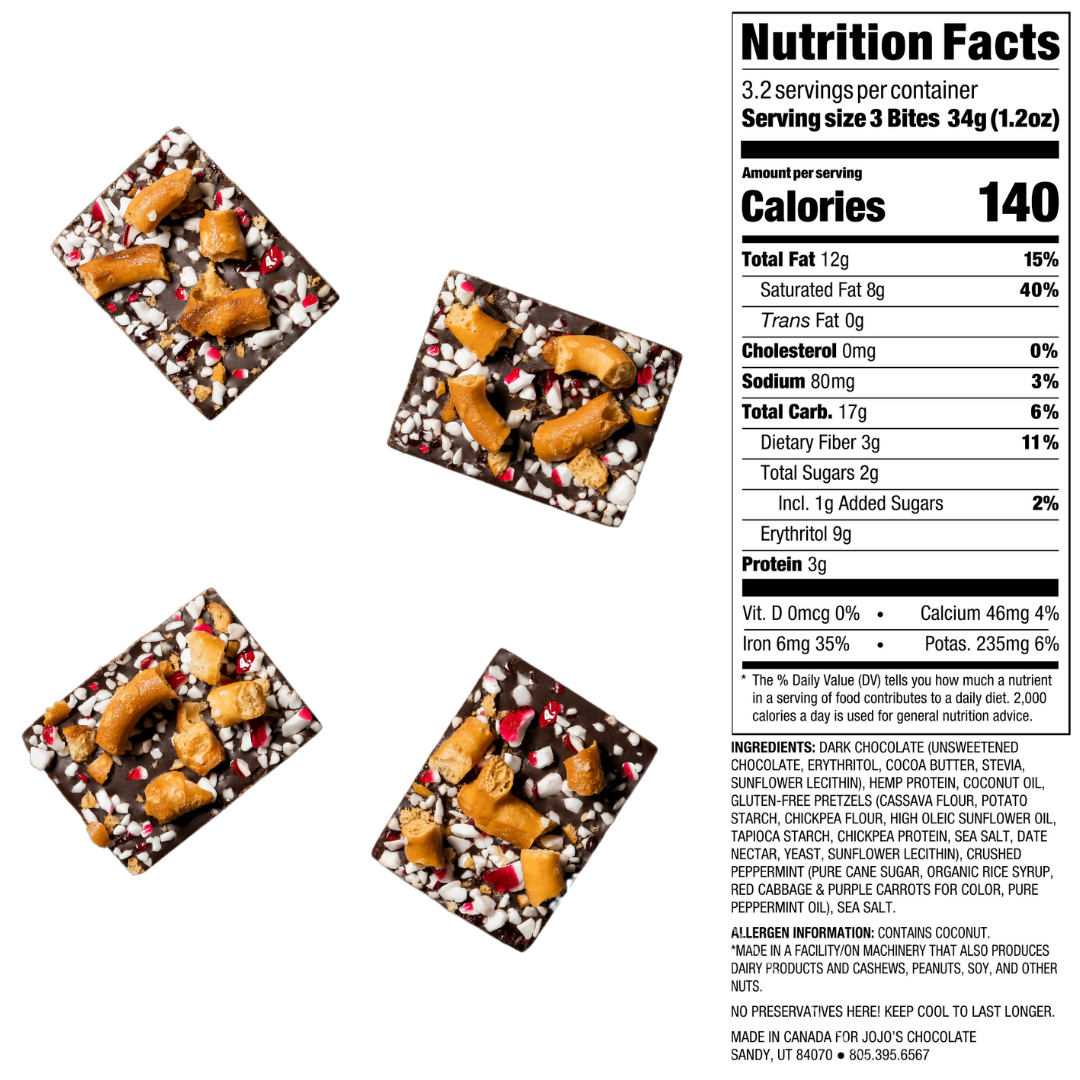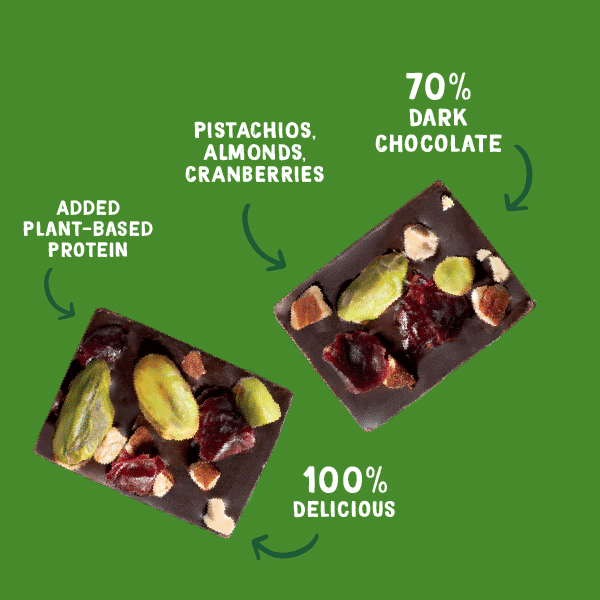 Big on taste. Not on sugar.
JOJO's Bites are the perfect guilt-free snack with 0 - 2.5 grams of sugar in every Bite. Our Bites have added plant-based protein, are certified gluten-free, non-GMO, soy-free, vegan, paleo, and are KETO friendly to accommodate your dietary needs without compromising your sweet tooth. Tiny but mighty, we put a lot of delicious into each bite.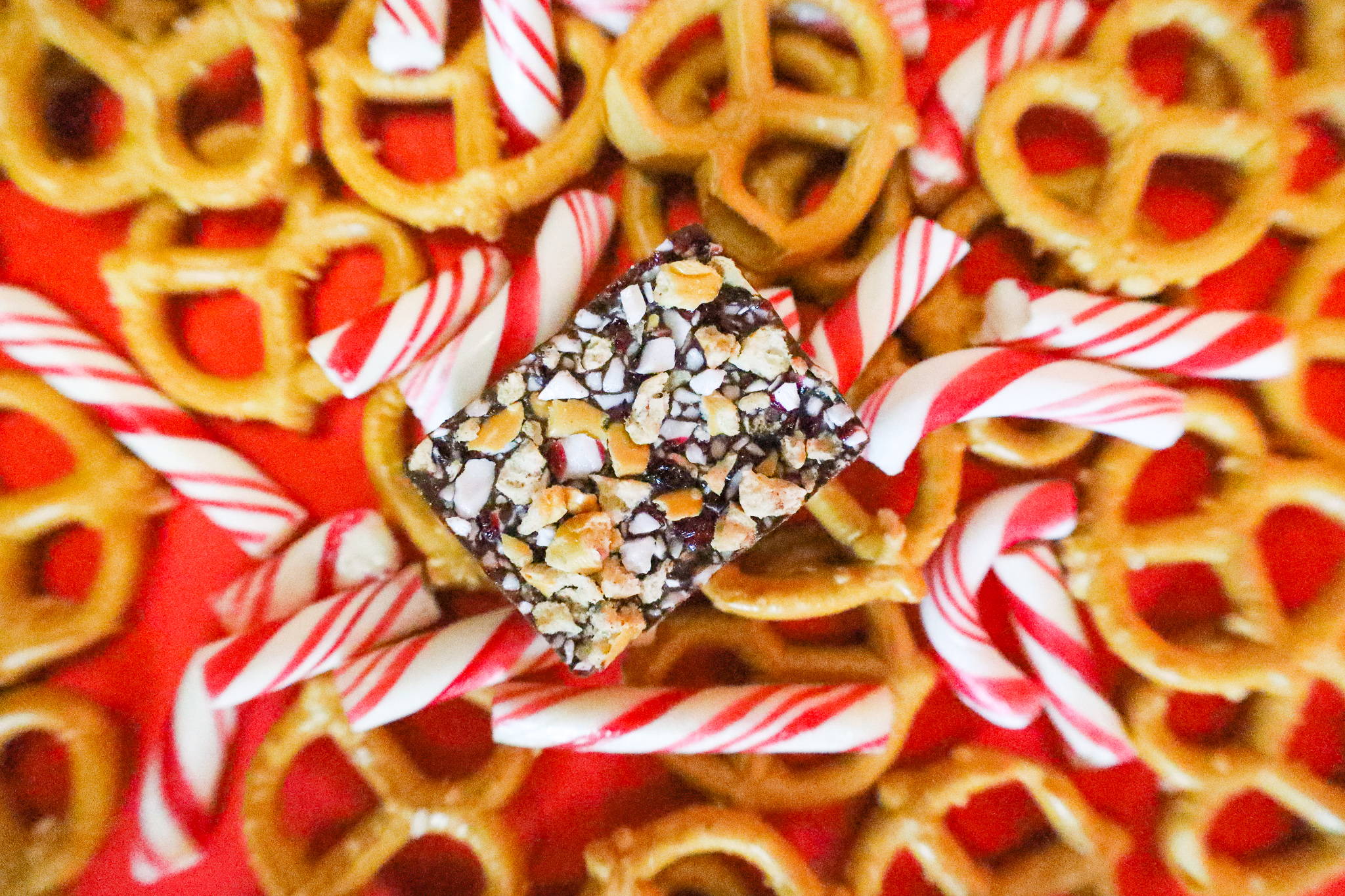 ✔️ 4 Bags
✔️ 40 Bites TOTAL
✔️ 50% LESS SUGAR than any holiday dessert
✔️ 100% MORE DELICIOUS!