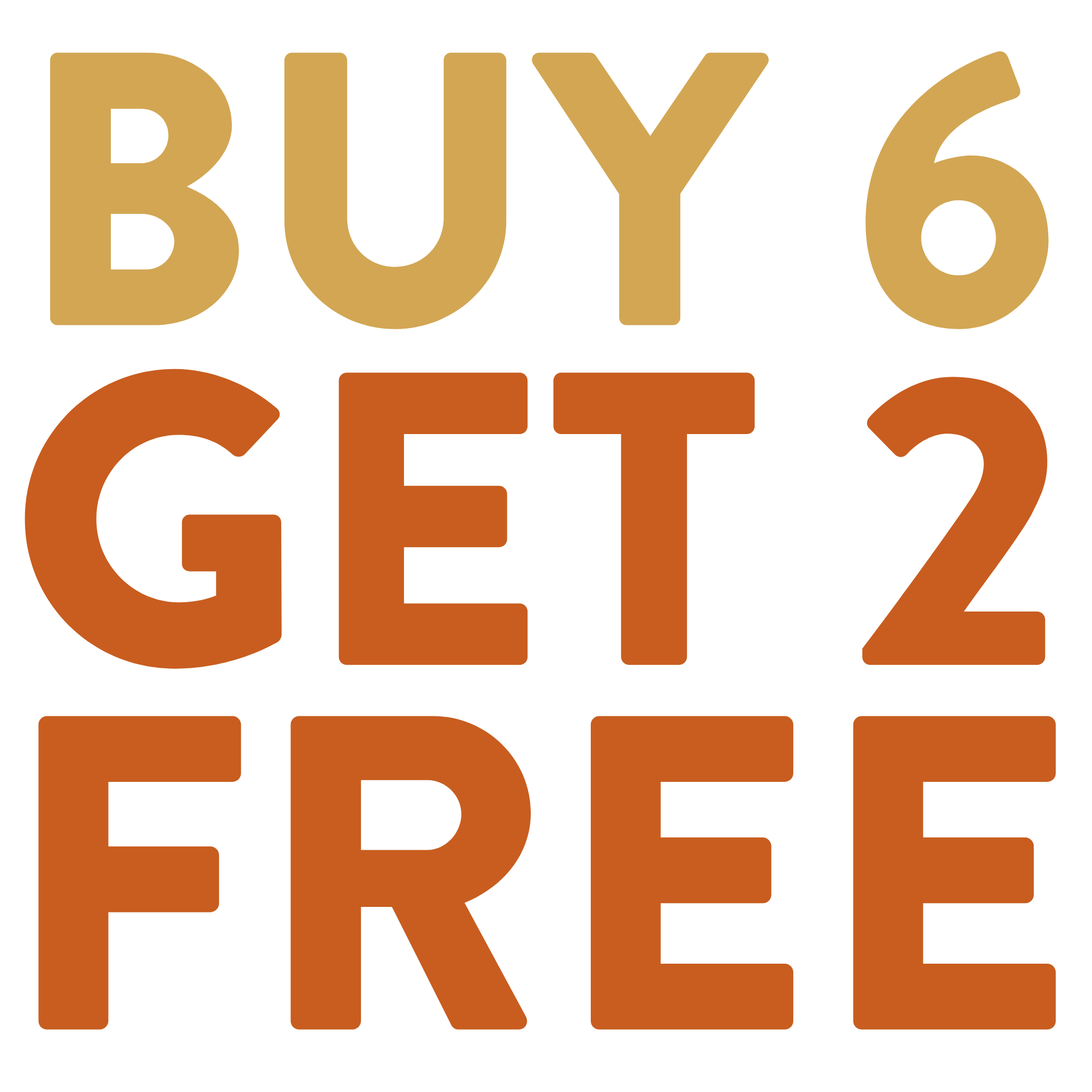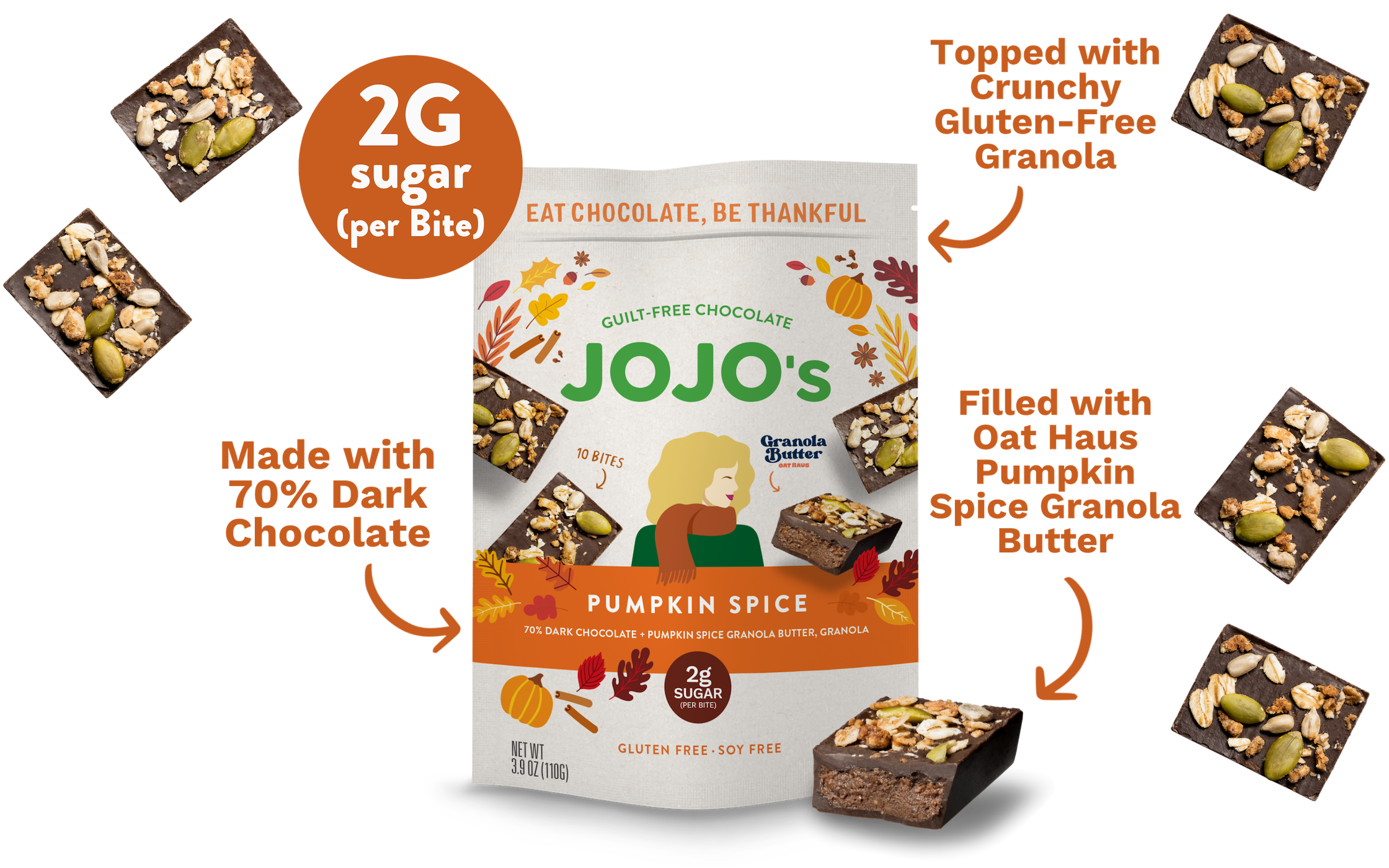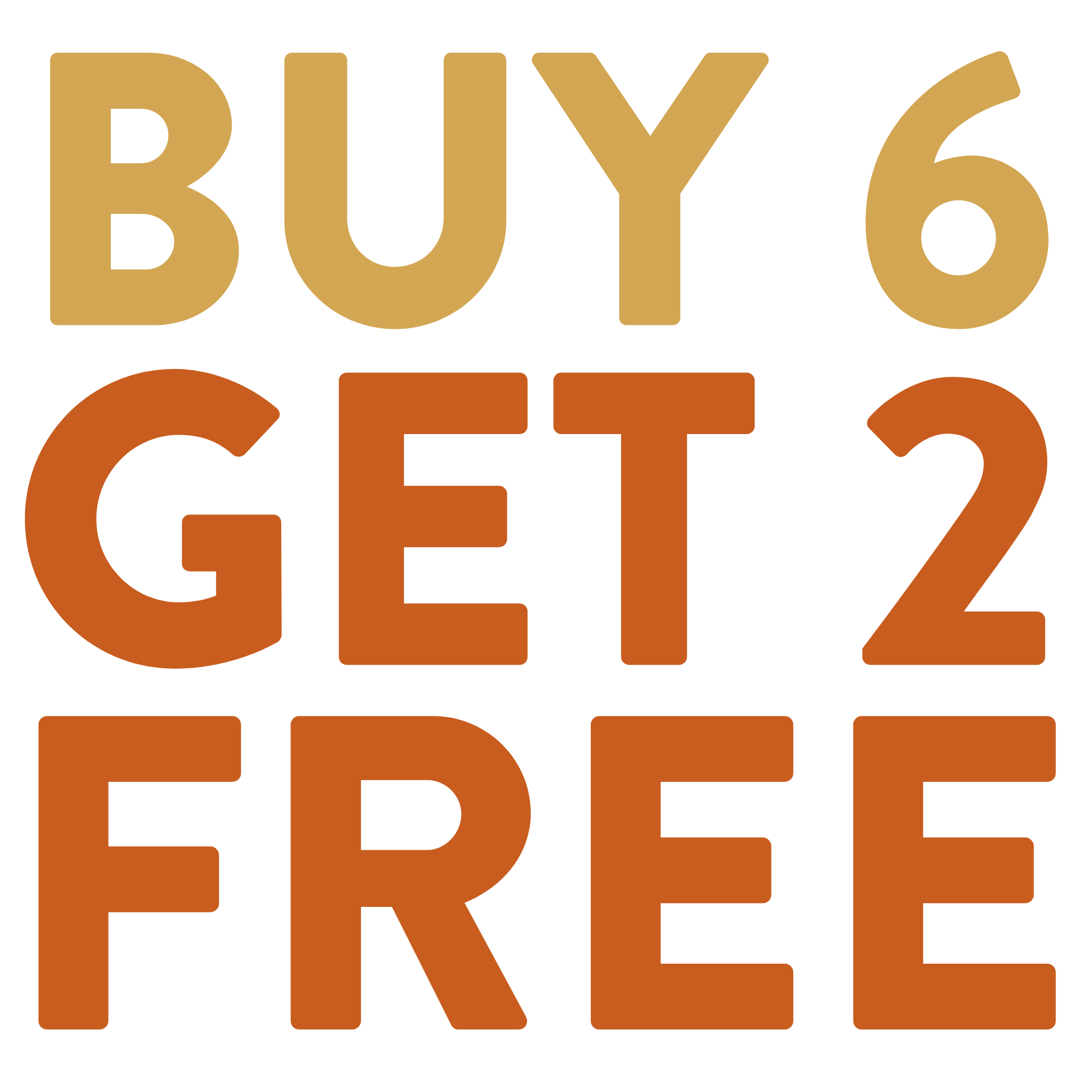 JOJO's 70% Dark Chocolate, filled with Oat Haus Pumpkin Spice Granola Butter, and topped with crunchy granola for a chocolatey fall Bite that satisfies all of your pumpkin cravings.
✔️ 8 Resealable Bags with 10 Bites in Each
✔️ 6G Sugar, 8G Net Carbs, & 4G Protein Per Serving
✔️ 180 Calories Per Serving
✔️ 3 Bites = 1 Serving!
✔️ Deliciously Low Sugar, Vegan, Soy-Free, & Gluten-Free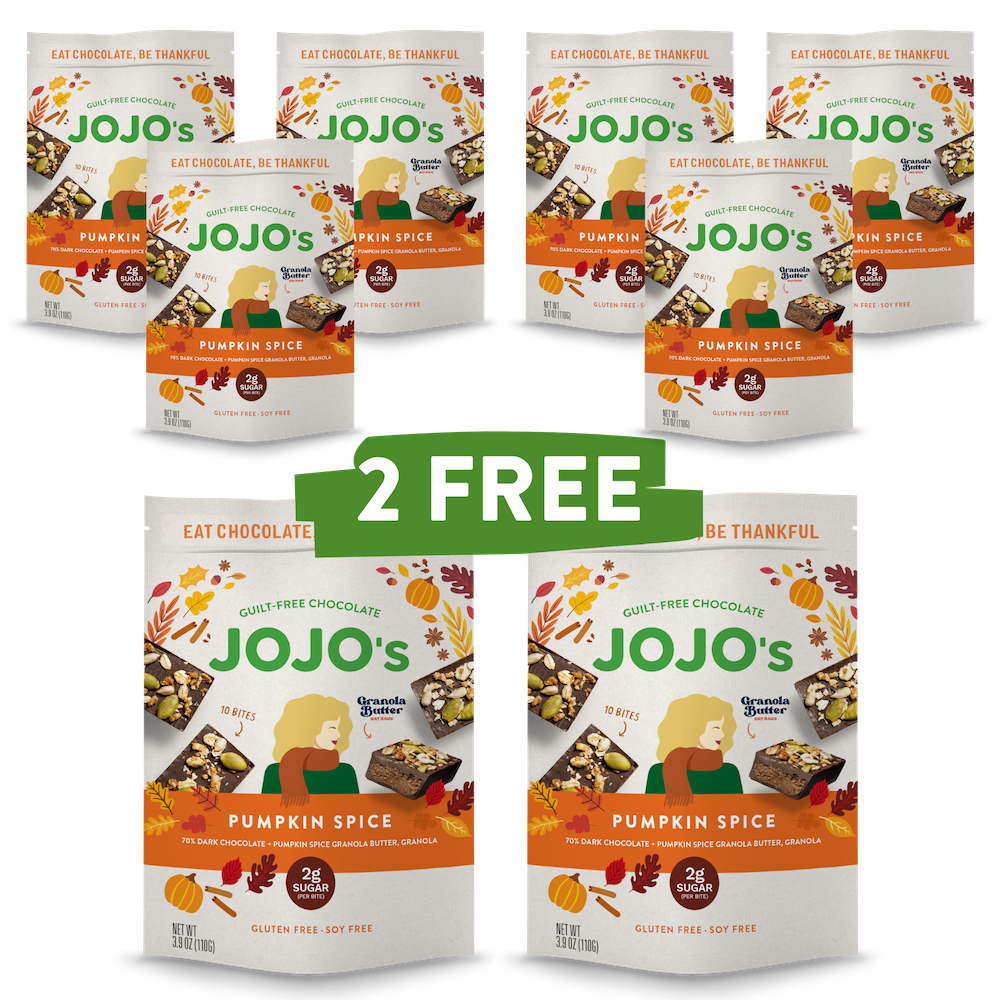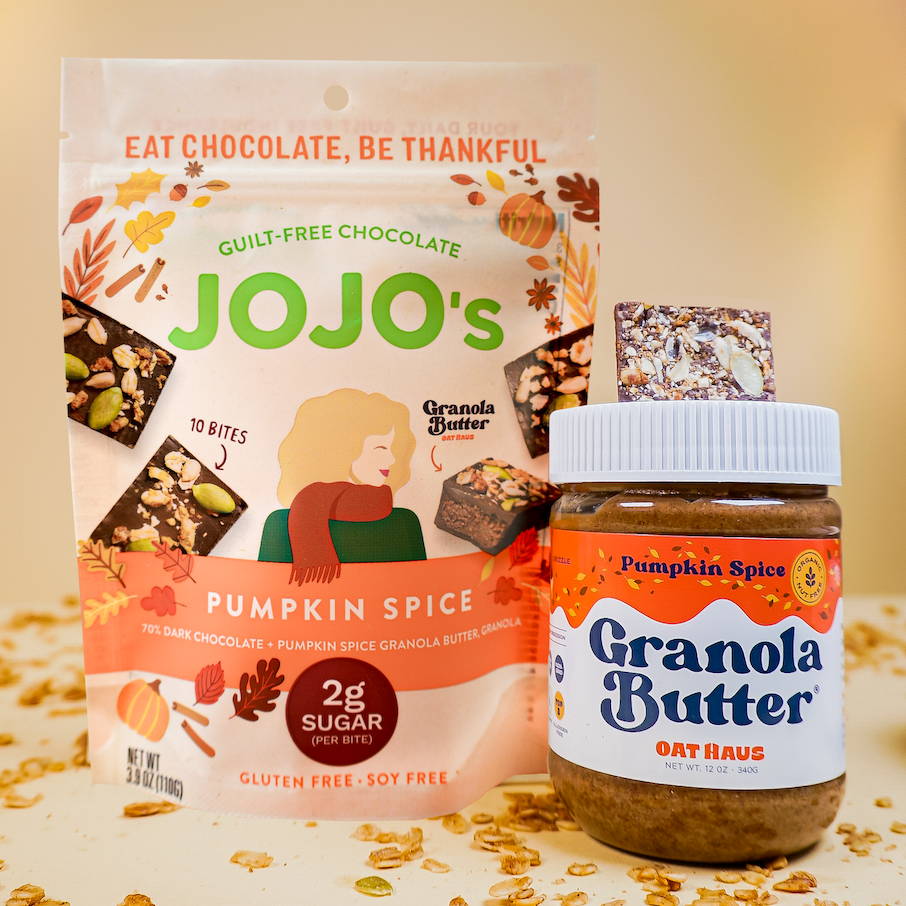 Oat Haus Granola Butter is the world's first oat-based spread. It has the texture of a nut butter with the delicious taste of oatmeal cookies.

These blew my mind! I had just one with the intent of eating just that one...and then I had 5 more. Perfect blend of chocolate and pumpkin flavor.
- Preston W.
These taste just like fall and they get me in the mood for the seasons to change. The pumpkin spice flavor is such a perfect compliment to the dark chocolate. Really good with coffee too!
- Makenna M.
I am obsessed with these Pumpkin Spice Bites! I LOVE Granola Butter, and putting it inside a JOJO's is my dream come true. These taste delicious plus don't make me feel icky after eating them. 10/10 would recommend!
- Amanda K.

Upgrade your favorite seasonal treat with our delicious & better for you Pumpkin Spice Bites.
JOJO's Pumpkin Spice Bites are:
✔️Low Sugar
✔️Vegan & KETO-Friendly
✔️Gluten, Dairy, & Soy-Free
✔️Non-GMO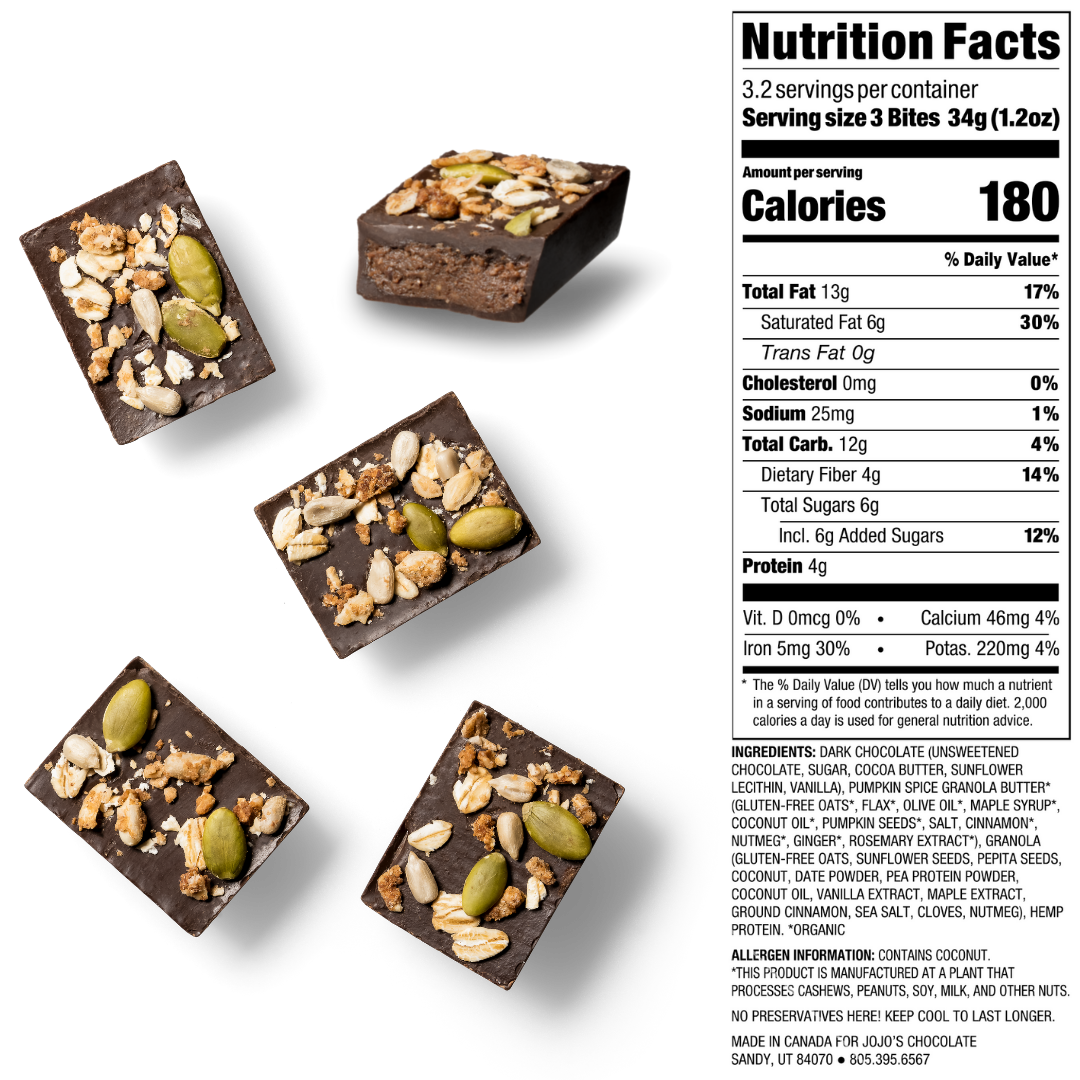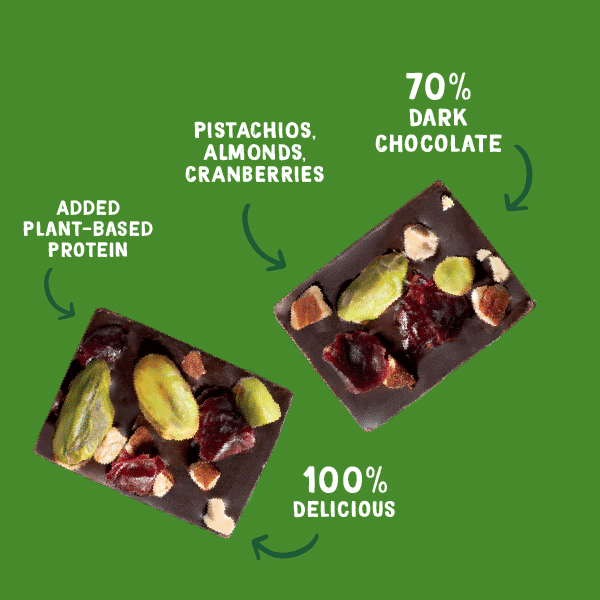 Big on taste. Not on sugar.
JOJO's Bites are the perfect guilt-free snack with 0 - 2.5 grams of sugar in every Bite. Our Bites have added plant-based protein, are certified gluten-free, non-GMO, soy-free, vegan, paleo, and are KETO friendly to accommodate your dietary needs without compromising your sweet tooth. Tiny but mighty, we put a lot of delicious into each bite.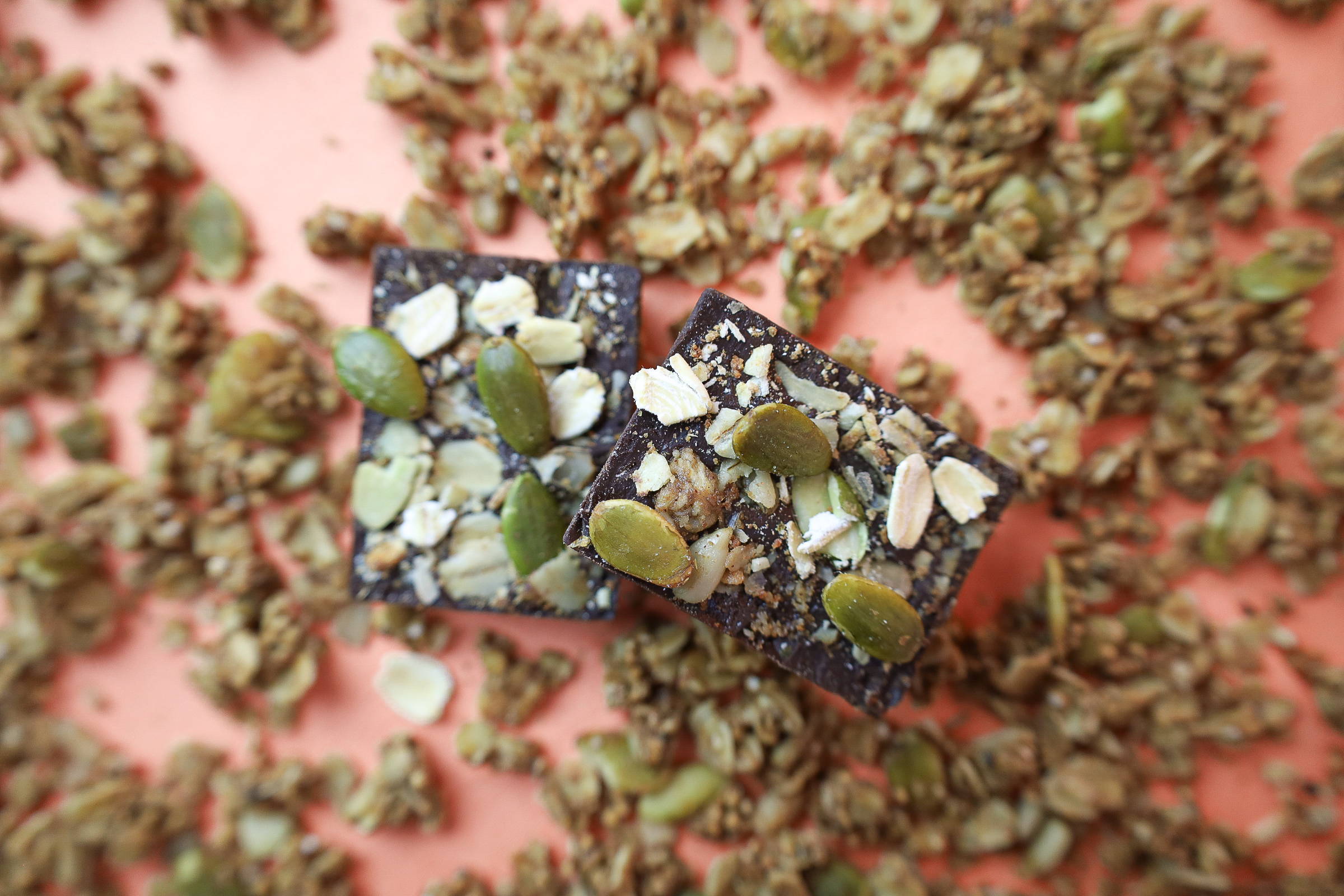 ✔️ 8 Bags
✔️ 80 Bites TOTAL
✔️ 50% LESS SUGAR than any pumpkin dessert this season!
✔️ 100% MORE DELICIOUS!