SAVE 30% OFF
JOJO's ORIGINAL
on your first subscription USE CODE: NEW30

USE CODE: NEW30 | ADD, SWAP, PAUSE OR CANCEL, ANYTIME. | FREE SHIPPING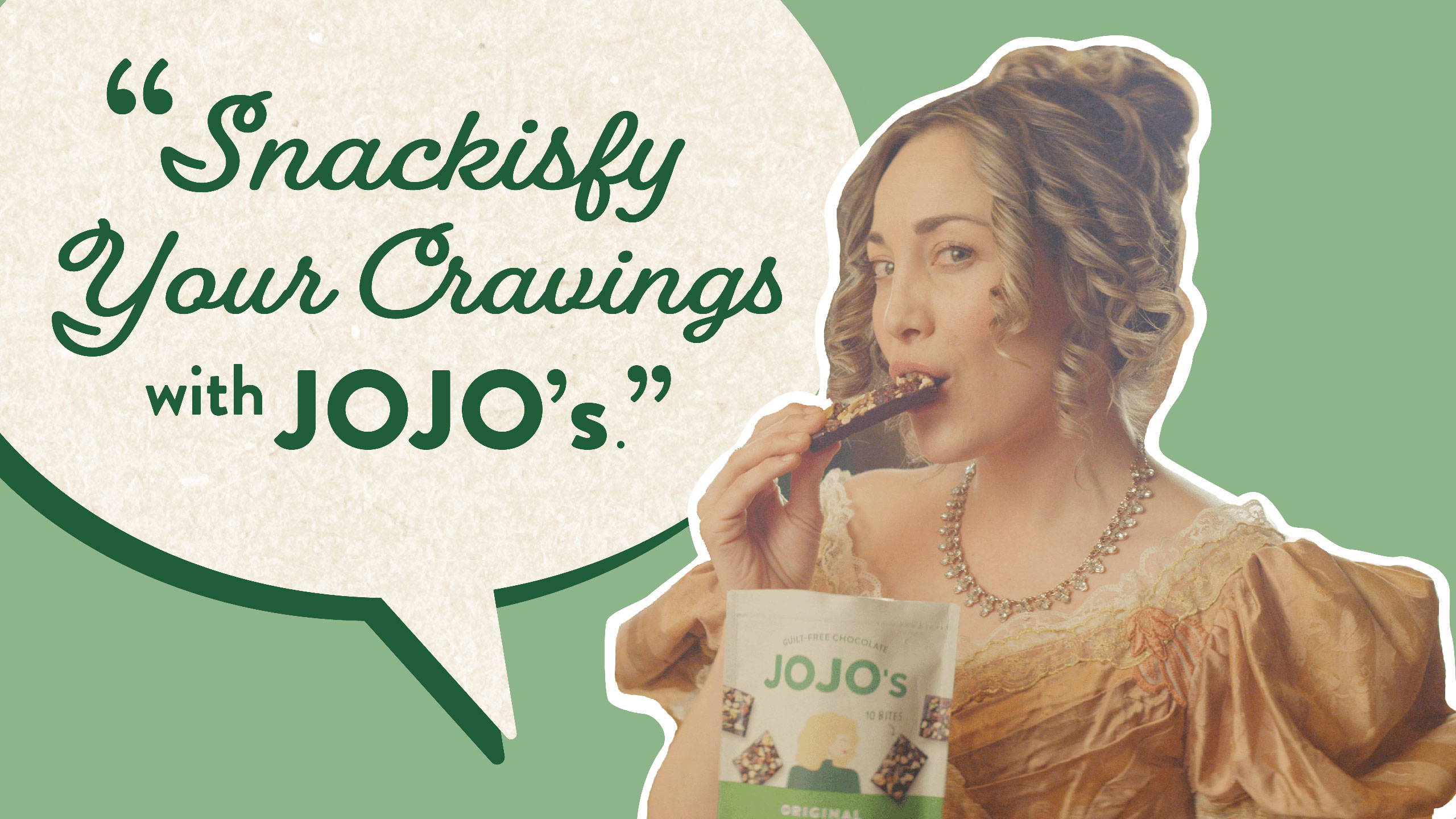 Get rid of the treats that are high
in sugar, low in satisfaction.
The "other guys" don't care if you're satisfied! They just want to make money, so they use cheap ingredients...fillers, preservatives, and SUGAR (mostly high fructose corn syrup) and lots of it. And what exactly is in "artificial flavoring"? Other chocolate bars have two times as much sugar as JOJO's!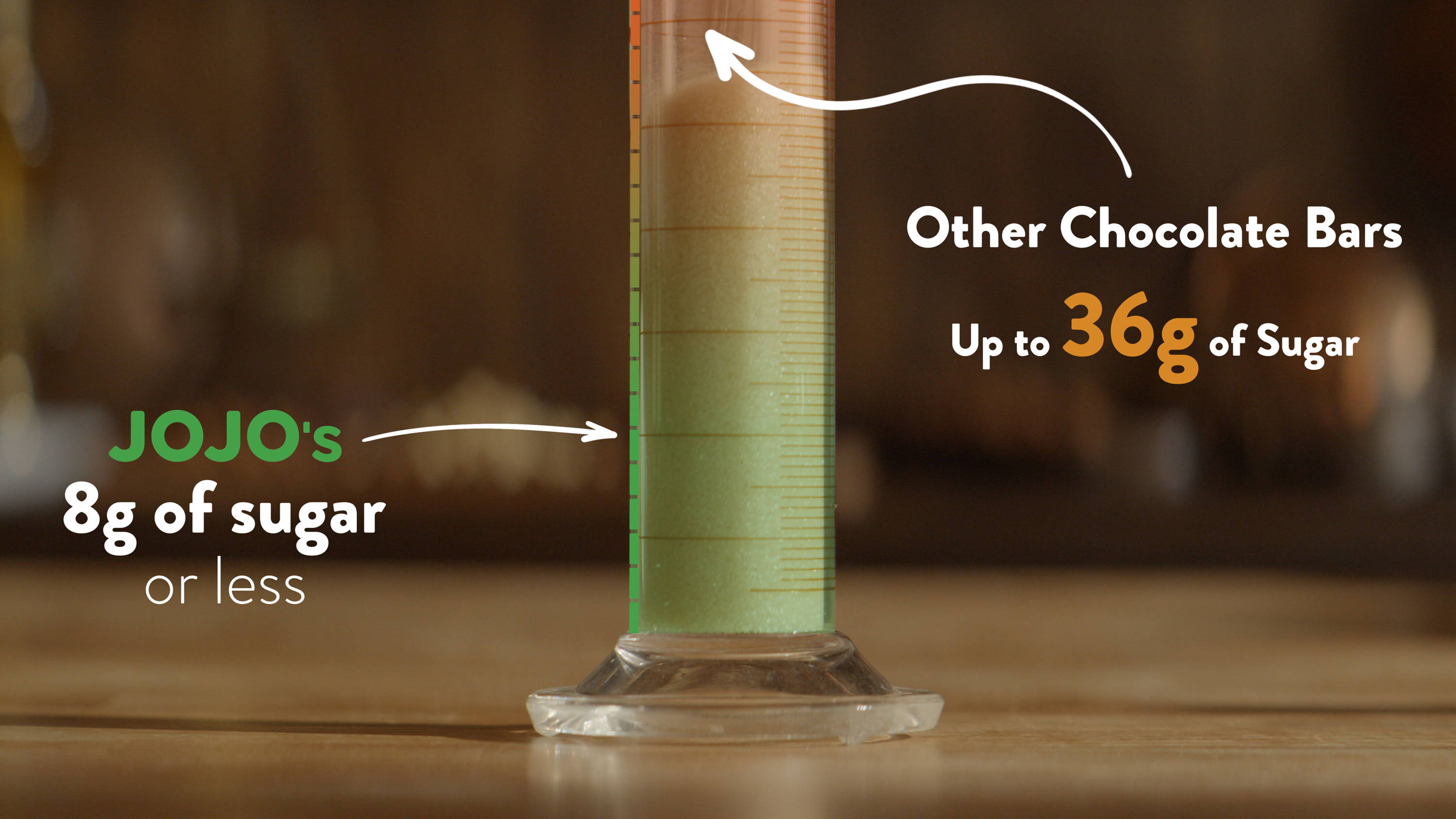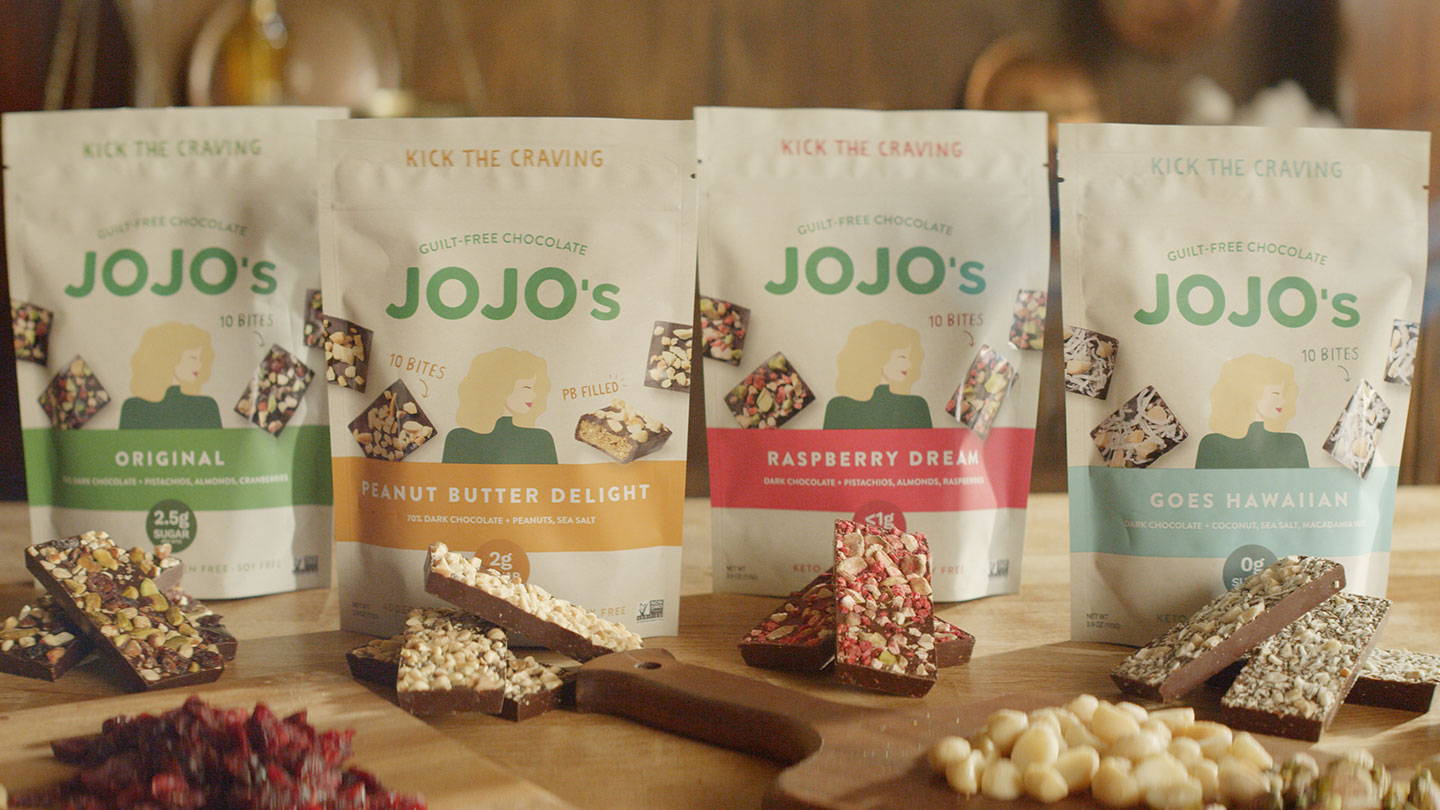 SAVE 30% OFF
JOJO's ORIGINAL
on your first subscription USE CODE: NEW30

JOJO's ingredients can be counted on one hand, and have HALF the sugar of a typical chocolate bar. Every bite of JOJO's is crafted with specific ingredients to satisfy your sugar cravings. With dark chocolate, added plant-based protein and topped with delicious ingredients, JOJO's are the chocolate snack you can enjoy every day, guilt-free.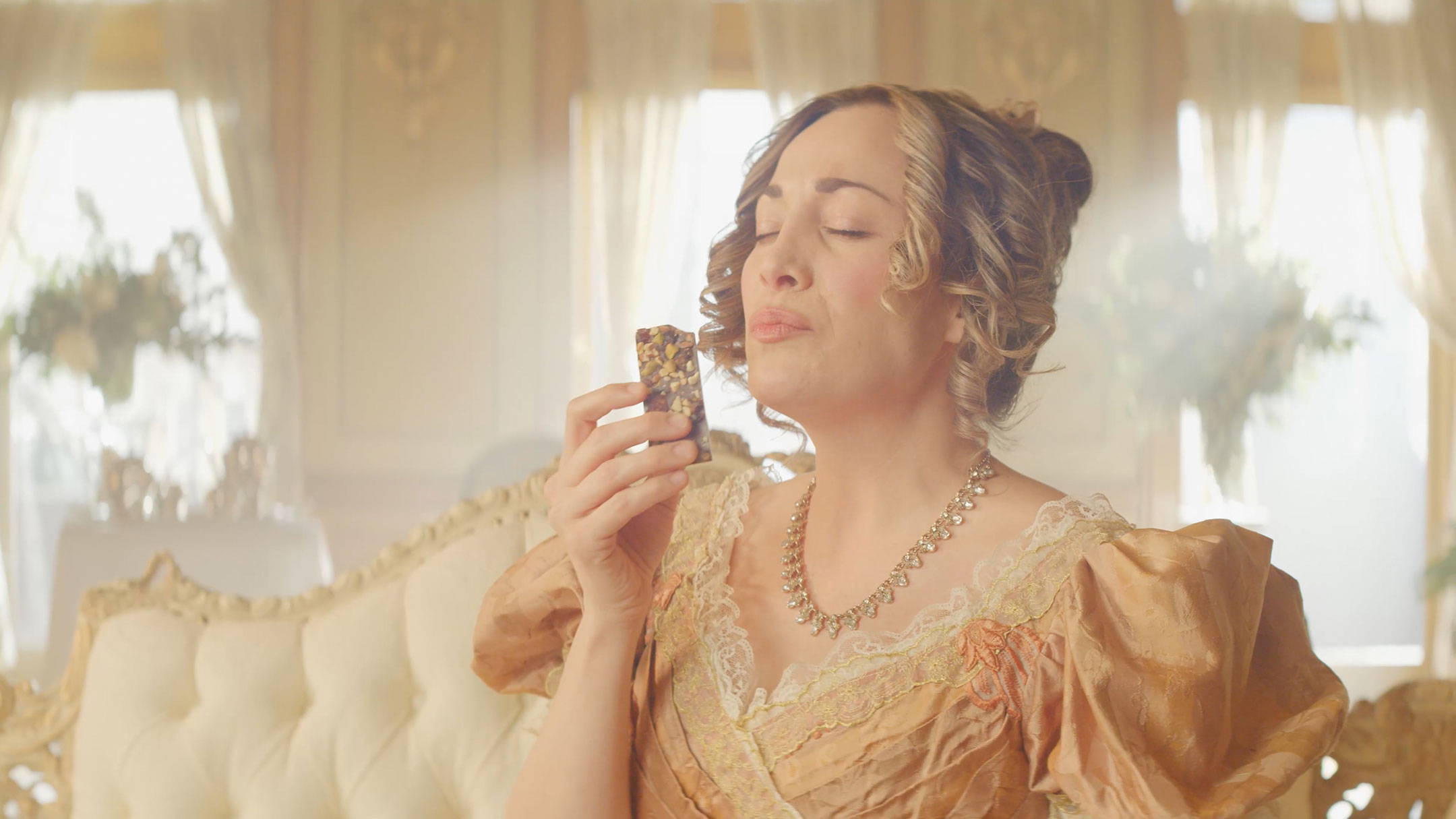 70% Dark Chocolate, Pistachios, Almonds, Cranberries & Plant-based Protein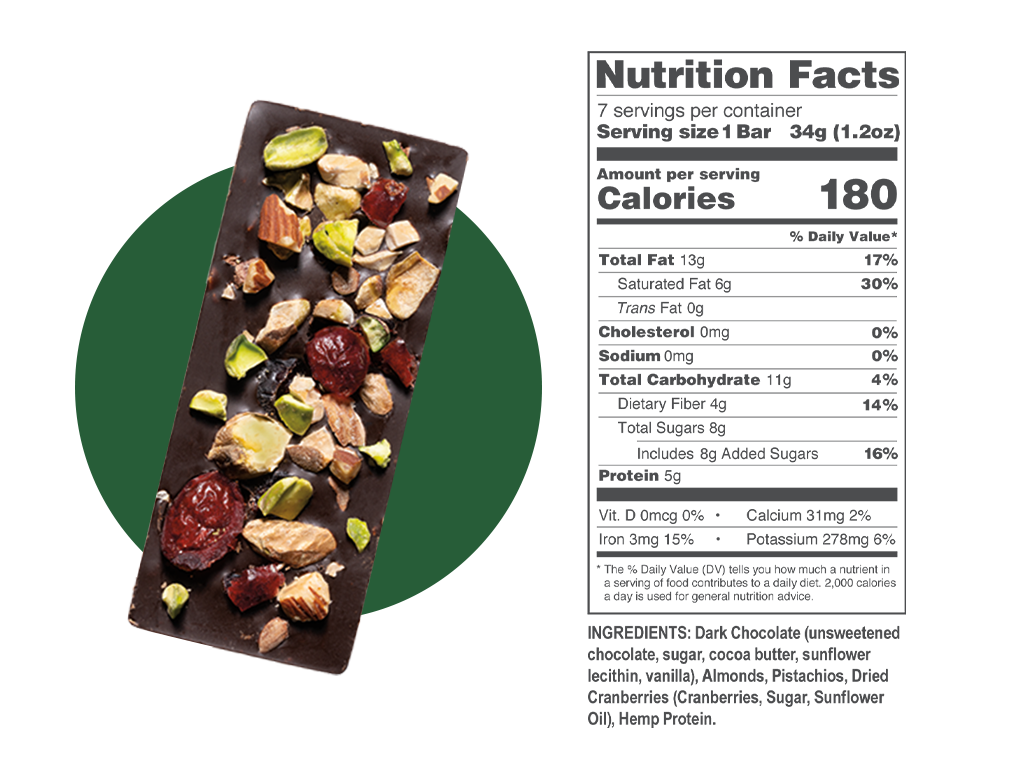 Satisfy Your Snack Attacks
OMG!!! Perfect
Found a bag at Costco and I am so glad I bought it. These are fabulous!! The dried fruit brings the perfect tart and sweet balance to the decedent chocolate. Super satisfying and no feeling cranky, crappy or guilty after eating too much sugar per serving! I'll be back for more and can't wait to share with friends.
-Sara T.
Dark, Intense and Delicious!
Just received the Original and the Peanut Butter—both are wonderful treats! I am very sensitive to sugary foods, and I can't digest sugar alcohols, so sweet treats for me are usually limited to fresh fruit. JOJO's chocolate has just introduced me to another delicious option. This chocolate is the real deal!
-Denise Baytree
Best dark chocolate I have ever tasted
Aroma is enticing. Visual presentation is exciting. Taste excruciatingly delicious. Had to share it with a friend otherwise I would have eaten it all by myself.
-Henry W.
Worth every bite!
I've tried so many better-for-you chocolate options and they are okay, but they just don't satisfy the rich chocolate that I'm looking for. These bars on the other hand are spot on, I bought four bags because I plan on using these as my go to sweet treat. I feel confident that I'm choosing an option that's better for me and my health when I reach for these. The company story just tops it all off, Jojo's is my new go-to! If you're debating purchasing these, do it, I promise you won't regret it!
-Christy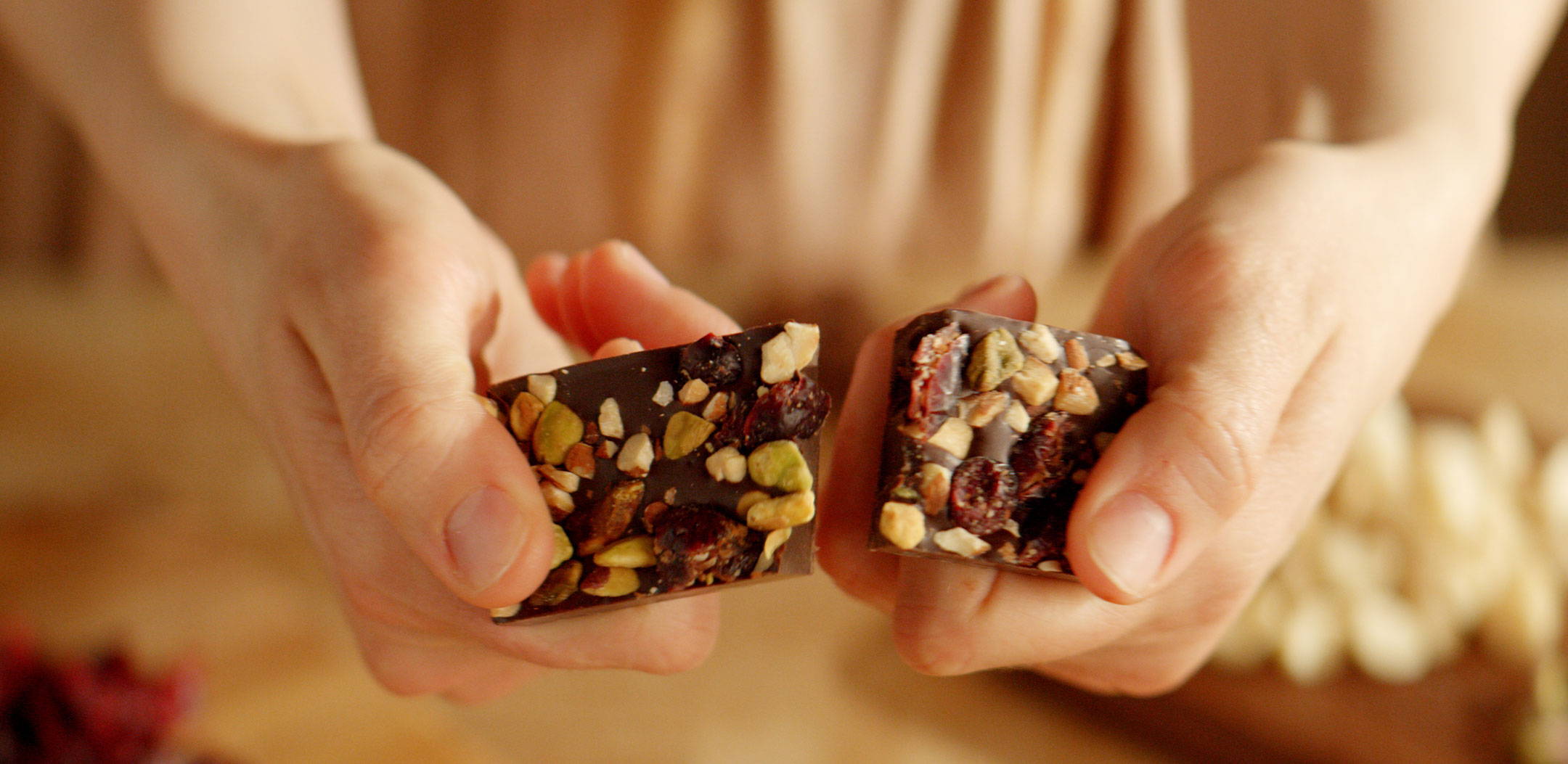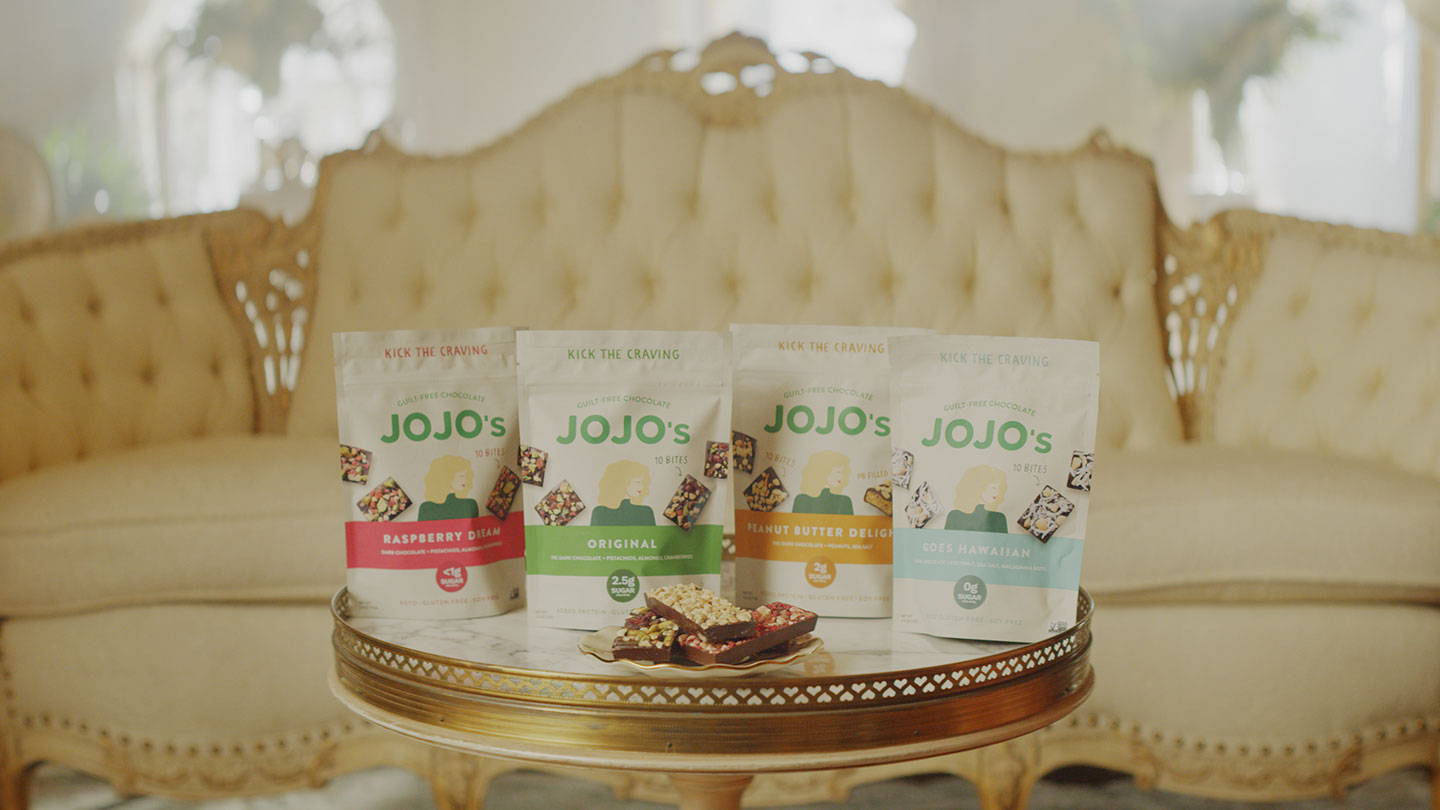 SAVE 30% OFF
JOJO's ORIGINAL
on your first subscription USE CODE: NEW30

MADE WITH GOOD FOR YOU INGREDIENTS